Despite getting a bad rap, paid online surveys are actually a legitimate and effective way of earning some extra cash. While you won't get rich, they do have some pretty good benefits. Primarily:
You can do paid surveys in your free time and on your own schedule

Anyone can participate 

No special skills are needed

All you need is an internet connection and a computer or smartphone
If you're looking for an easy side hustle that is totally flexible, taking surveys for money is a terrific option. While other part-time gigs might be more lucrative, many can take time to get started. With paid surveys, you can begin as early as today.
This article will take a comprehensive look at online surveys and how to make them work for you.
How Do Paid Online Surveys Work?
How do companies determine which products and services to introduce to the market? How do they know which ones will be a success and which will be utter failures? For example, when a snack manufacturer wants to introduce a new potato chip flavor—like smoked sardine or garlic & cheese—how do they decide whether it will be worth the investment?
The answer lies in market research. Market research firms work with companies and organizations to find supporting data on whether a new idea will be profitable or not. Through complex research and analysis, they can help advise stakeholders on whether unveiling those interesting new snack flavors will likely flop or make them millions.
Where do market researchers get their hands on this data? From everyday consumers, of course. Real people like you and I help drive decision-making in the marketplace.
However, getting people to answer a bunch of survey questions is no easy feat. We're all busy these days. Even the most well-intentioned individuals typically don't have the time or inclination to fill out surveys along with everything else they have to do.
The solution to this is to offer an incentive to get consumers to fill out surveys. Market researchers do this by working with paid survey companies to develop questionnaires to help them get the data they need.
It's a win/win for everyone involved. The snack (or other) company gets the input they need to make a decision. The market research firms get the data they need. The survey site gets paid for their part in collecting the information from real people> Lastly, the consumer (that's you) makes a little cash!
How Much Do People Usually Earn From Paid Surveys?
It's no secret that taking surveys for cash will not make you wealthy, so if you're planning on replacing a full-time income, you're likely to be disappointed. However, many people score hundreds of dollars a month with surveys, so it's possible to earn a substantial chunk of change. Another option is taking surveys for gift cards. The amount you make will depend mainly on the time and effort you put into answering paid surveys.
Active users will obviously make more than users who are not as active on a survey site. Since everyone will devote a different amount of time filling out questionnaires, it's hard to predict exact earnings. However, here are a few general expectations:
Surveys typically pay between $.50 and $3.00 for each questionnaire. The amount you earn will depend on the length of the questionnaire and how involved the survey is. Some surveys take just five or ten minutes, while others can take a half-hour or more.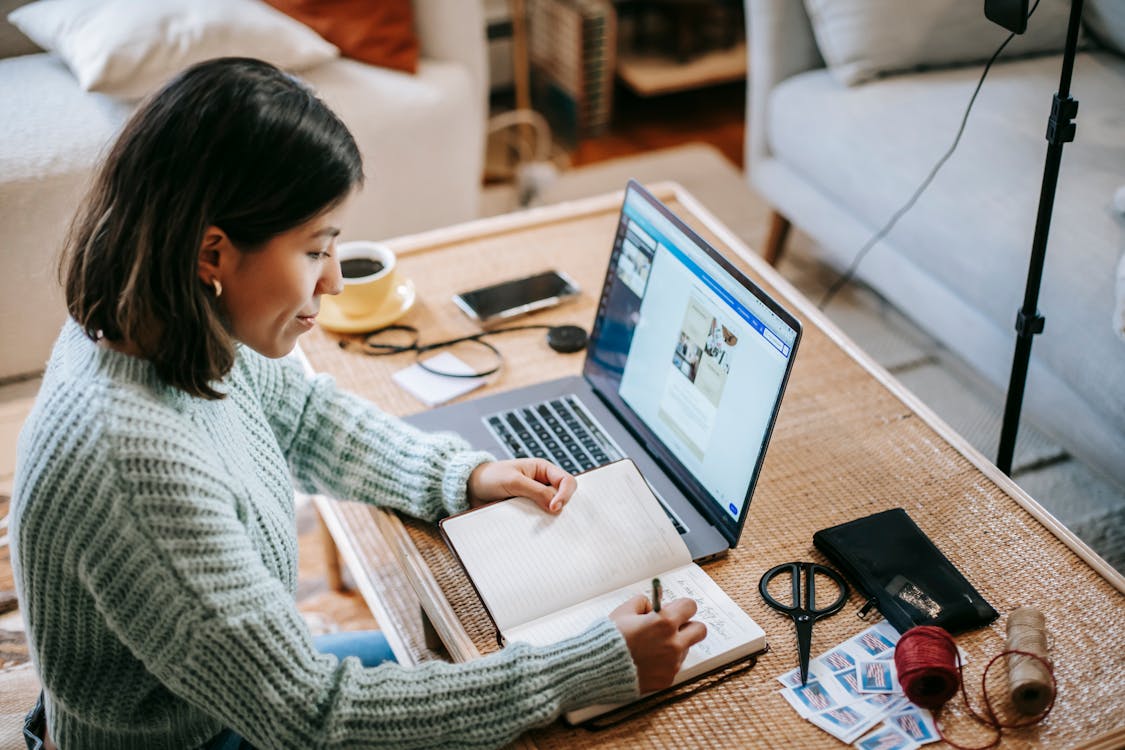 Very Active Users:
These are users who log into the survey platform multiple times a day, check for new surveys, and complete every questionnaire available to them. They likely spend several hours each week taking surveys, answering polls, and participating in any studies that come up. They may even actively recruit other users to the site, which can also have financial rewards. Very active users typically make $150 and up each month.
Moderately Active Users:
Those users who work moderately on survey sites can expect to make less than very active users. However, even moderate users can earn a decent amount of spare cash every month. They usually log into their preferred survey site every day or two and look for the surveys that interest them the most. Since they have other commitments, they can't devote a lot of time but still manage to make between $25-$150 a month just by taking surveys.
Casual Users
Casual users may log in a few times a week or less and take surveys only when they find something interesting. They are typically busy with other things but enjoy taking surveys as a hobby that also earns them some pocket change. These users often complete surveys on their smartphones between appointments or when they are bored and need something to occupy their minds. Casual users typically make between $10-$25 a month doing surveys, and that's just fine with them. 
Is It Worth Taking Surveys for Cash?
That all depends. Do you like money? Most people appreciate the chance to earn some extra cash for minimal effort. With most online gigs, a level of commitment is involved that can interfere with other activities. Not so with paid surveys. 
There are no contracts, no requirements, and no quotas with online surveys, so you can work whenever you want. Do you need to take several months off from filling out surveys? No problem. The site will be there when you return. Are you between jobs and need some spending money? Ramp up your daily survey activity and earn more. Taking surveys for cash is so versatile that most users say it's definitely worth their time.
How Do I Know If a Survey Site Is Legitimate?
The internet is awash with scams and fraudulent activity. For many people, this makes it hard to trust any money-making opportunities online. It's true that some survey sites are scams, but there are also quite several reputable sites to choose from. If you want to do legit surveys for money, keep these tips in mind:
Never Pay to Join a Survey Site
Legit survey sites will never ask you for a membership fee, even if it's just a dollar. Instead, real, proven sites will always pay you. It is never the other way around. If a site asks you for money to join, move along, as it is not a reputable firm.
Don't Fall For Overblown Hype About Earnings
Scam sites often advertise that their users can make $25, $50, or $100 or more per survey. Please don't fall for it. Legit sites do not have the budget for these types of payouts. Think about it rationally. If a site could really afford to pay out that much per survey, wouldn't everyone quit their jobs and start taking surveys for a living?
Legit Sites Will Not Ask For Your Personal or Banking Information
Steer clear of sites that ask you for your bank account numbers, social security numbers, or other personally-identifying information. While you will need to provide some basic demographic information on a legit survey site, this is not the same as giving personal information that scammers could use for identity theft. 
What Is the Best Payout Method for Paid Surveys?
This is a great question. One of the best things about taking surveys is that with the right site, you can choose between several attractive payout options. For example, Branded Surveys is a site that offers users the choice between their own payment processor, Branded Pay, or PayPal. This allows you to earn cold, hard cash for your efforts. 
Branded also offers users the choice of foregoing a cash payout and getting a gift card instead. There are dozens of options to select from, including Prepaid Visas, Walmart, Kohls, Starbucks, and scores of other retailers, restaurants, movie theaters, etc. 
 Taking surveys for PayPal money is a very popular choice. However, ultimately the best payout method is the one you like the best.
Top Tip: Take High Paying Surveys Every Day – It All Adds Up!
If you are looking to earn the most money with paid surveys, experienced users recommend that you log into your survey dashboard every day and look for the highest paying surveys. Although higher-paying surveys typically take the longest, those who do at least one high-paying survey every day find they earn consistently. 
Over time, those little chunks of change add up to considerable sums of money. It is also advised that you check your email regularly. You may be invited to take part in higher-paying surveys that are not listed to a general audience. 
What Is the Best Survey Site to Make the Most Money? Branded Surveys!
Whether you are new to paid surveys or you've been doing them for years, not all survey sites are the same. Branded Surveys has been around for several years. Previously, this site was known as Mintvine, and it has one of the best reputations in the survey community.
On TrustPilot, a reputable consumer review platform, Branded Surveys is rated excellent based on over 33,000 user reviews. Plus, they have an easy-to-use platform that makes taking surveys fun. Getting started is easy: 
Sign up and Confirm Your Email
It's simple to get started with Branded Surveys. Just sign up on their welcome page and confirm your email.
Fill Out the Required Demographic Information
Be sure to use your real information so you can get paid.
Complete Your Profile Surveys
The profile surveys will help to match you with the highest-paying survey opportunities for you!
Start Taking Regular Surveys and Accumulating Points
Begin taking surveys from those available on your personal dashboard. Each survey is worth points that can be converted to Paypal, Branded Pay, or a gift card of your choosing. You can even earn Amazon gift cards for taking surveys!
When you have earned enough points to be eligible for a payout, select your cashout method and get paid. It's that easy!