How Do Online Survey Sites Work?
It's simple! You'll take a few minutes to complete brief surveys or polls from your computer, tablet, or smartphone. All you need to do is share your honest thoughts and opinions about different brands, services, and products. Branded Surveys then rewards you with real cash and gift cards for completing these easy tasks. In fact, we've been on the scene since 2012 and have already paid our users over $20 million!
Why Would a Company Pay Me to Take Online Surveys?
Before a brand launches a new product or service, they need to conduct a lot of research within their potential market. The data they uncover helps to determine what will and will not be successful. Will that new ice-cream flavor be a hit or a flop? Is the blue updated logo as eye-catching as the original green one? Do people enjoy watching ads featuring cats, or do the majority prefer dogs? While these may seem like silly questions, this is what market research is all about, and the answers are quite valuable to businesses.
Do Online Survey Sites Actually Pay?
You may have asked yourself, "Can I really make money doing online surveys"?
The answer is yes! As long as you work with a legitimate survey site, you can make real money. Users like you play a vital role in helping market research companies determine what brands must do to create products and services people prefer. More importantly, they are willing to pay for this feedback.
Plus, you'll have the opportunity to shape the future of business as new products and brands are introduced in the marketplace. It's a win/win relationship!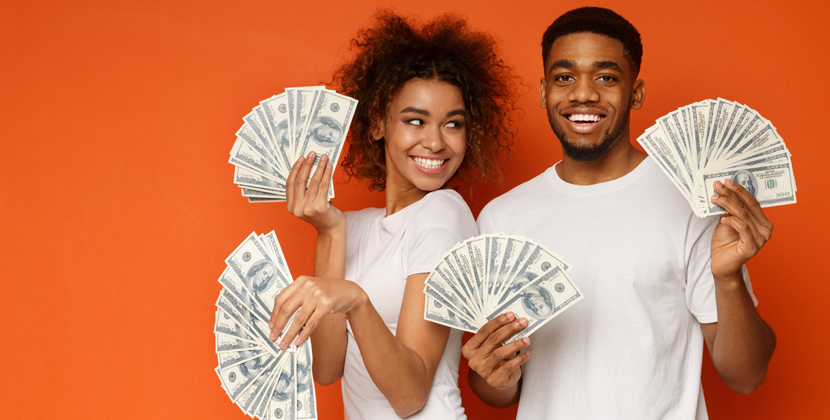 How to Make Money Doing Surveys
It's easy! You can register for free using your current email address and a password you create. This will give you secure access to your survey dashboard. You can even sign up through your Facebook account if you want.
Once you have registered, you'll need to confirm your email. Then we will ask you a few questions about yourself. This won't take long. We just want to know a little more about you so we can match you with as many surveys as possible.
After your profile is complete, you can start making money online by completing surveys no matter where you are. Just sign in to your account and start earning cash right away!
You are not chained to a desk, either. You can respond to surveys using your computer, tablet, or smartphone. Many of our members make money taking surveys at home, work, school, on the bus, during breaks, standing in line, or waiting for a friend. Most appreciate that they can spend a few minutes taking an online survey for cash instead of feeling impatient or bored.
What Types of Paid Online Surveys Can I Take?
The types of paid surveys available to complete will depend upon your profile and what our market research partners need at the time. We try hard to match you with surveys that are relevant to your interests, too. Depending upon your preferences, you might answer survey questions about:
Health and wellness
Fashion and cosmetics
Automobiles and transportation
Travel and recreation
Sports
Politics and current affairs
Food and beverages
Shopping
Home improvement
Books
Music
Family, parenting, and children
Education
Sometimes you will be answering questions about how many times you use a particular product in a given month. Other times you will be asked to evaluate new packaging that a brand is considering to see what appeals to most people. Each survey is likely to be unique, which means you'll never get tired of the same old thing.
You Can Earn Money at Branded Surveys by Taking Four Main Types of Surveys:
Brand Awareness Market Research
For these types of surveys, you will help businesses undercover what customers think of their brand compared to their competitors. Companies will utilize the information they receive to decide whether their messaging is working or whether it needs to be modified.
Consumer Insights Market Research
Sometimes, a company is just not sure who its market is. They know their products are selling, but they don't know the types of people who buy them. By getting to know their audience on a deeper level—including their interests, passions, career choices, and so on—a brand can learn who is using its goods and services and tailor those products to meet the needs of the customer even better.
Product-Based Market Research
Of all the products that are introduced each year, roughly 80 to 90 percent fail. If a company wants to launch a new product effectively, it can use market research surveys to help determine if an audience is likely to purchase a particular product, or if it will fall short of initial expectations. This can prevent lots of wasted time and money over the long haul.
Partner Surveys
Partner Surveys are promotional campaigns for various products or services we think you might be interested in. They are third-party offers that can include things like signing up for an email subscriber list, joining an online club, and other activities. Partner surveys are controlled by the advertiser running the promotion.
Branded Surveys also uses our Survey Matching Engine to find bonus survey opportunities just for you. And our loyalty program, Branded Elite, gives users the chance to earn even more money online by completing consecutive surveys. The more surveys you take, the more points you will receive, and the more money you will earn. At Branded, users who are consistent and honest are rewarded for their extra efforts!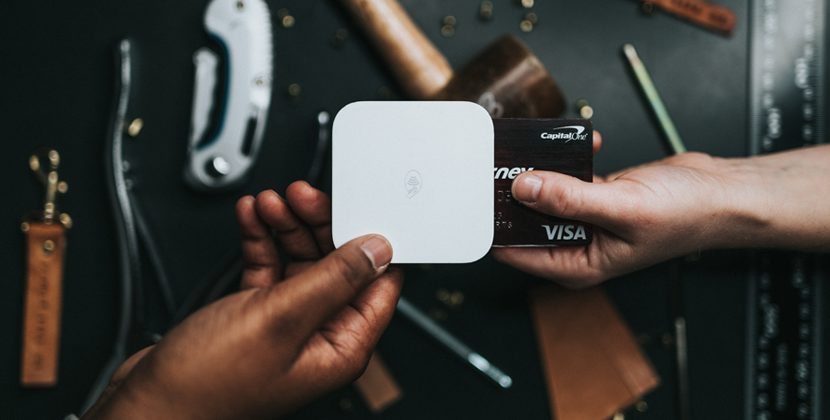 How Much Money Will I Make Taking Surveys?
Earning cash for taking surveys is super-easy at Branded Surveys. How much you make will depend on how many surveys you finish and the amount of time you can devote to completing them. Every paying survey is different. Some pay out 50 points, while longer surveys could pay out as much as several hundred points. Members who qualify for our loyalty program can earn even more.
When you are awarded points, you can convert them to dollars. 100 points is equal to one dollar. Our minimum payout is $10, and it's not hard to reach. You can also keep the money you earn from paid surveys in your account and let it accumulate before requesting a withdrawal.
If You Want to Make the Most Money Taking Surveys Online, Keep These Tips in Mind:


Check back often for new surveys. Market researchers frequently have specific quotas they need to meet when it comes to the number of participants for a paid survey. Some survey opportunities only need a select number of survey-takers, and these opportunities can go fast. Logging in to the site often will ensure you get a chance to complete tasks before the quota has been met. In other words, try to beat the crowd.


Take as many paid surveys as possible. If you don't qualify for a particular survey, try again with something else. The more surveys you take, the more you will earn.


Keep your profile up to date so our Survey Matching Engine can pair you with the most relevant opportunities.


Log in every day and take the daily poll.


Try to take enough surveys to qualify for Branded Elite, which will reward you with extra weekly bonus points.
What Are the Highest Paying Online Survey Sites?
Branded Surveys is certainly not the only paid survey site available, but we are undoubtedly one of the best and highest paying survey sites online. While the amount of money you can make taking surveys depends upon several factors, the highest paying surveys typically take the longest to complete.
Surveys designed for a highly targeted audience often pay more than more general surveys. For example, a market research firm may be looking for families with two or more German shepherds, those who have traveled to Alaska in the past six months, or someone with stage 2 breast cancer. These are a few examples of surveys intended for a select group of participants. Surveys like this can pay up to $20.
When searching for the highest paying online survey sites, you should also factor in the number of survey opportunities available. Branded is comprehensive, offering some of the most surveys available at any given time, which means more chances for you to earn cash online. Plus, unlike some high-paying survey companies who only offer gift cards as payment, Branded offers fast cash payouts.
If you want to make the most money possible completing surveys, your best strategy is to be honest and factual while completing as many surveys as possible. Regardless of the payout threshold, even small amounts add up over time. Most surveys at Branded pay between $1-$3, although we occasionally have opportunities for much higher earnings.
When Is the Best Time to Complete Surveys for Cash?
You can participate any time you want! Taking surveys is a great side hustle because it can be done at any time of the day or night. You can work on the surveys in your spare time, scheduling a particular time to complete them, or squeeze them into your current schedule when you have a few minutes.
Our members love the flexibility of getting paid for their input at a time that is convenient for them. And while it won't replace your day job, you can still earn a significant amount of money doing it as a side gig or hobby. Many people find it a relaxing diversion. But unlike playing a game on your phone (where there are no tangible rewards), this pastime actually puts money or gift cards in your pocket.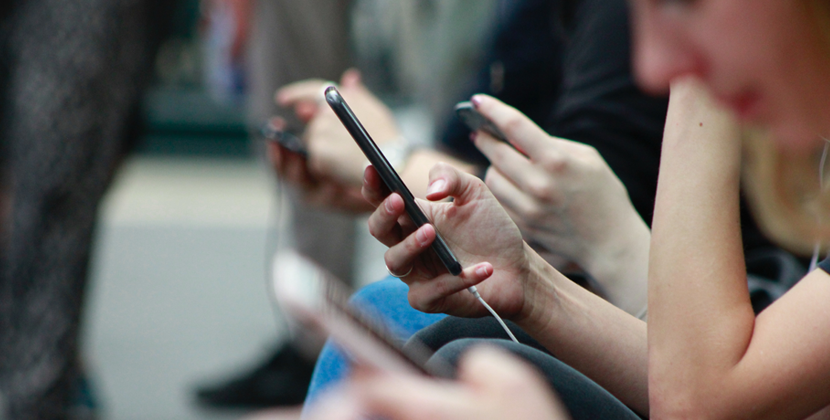 A Survey Site That Pays You Instantly!
We've noticed that participants of other programs sometimes have issues with getting paid for completing surveys. That won't happen to you at Branded Surveys. We believe that getting paid for your hard work shouldn't be a nuisance. We've been around for nearly a decade and have paid our members over millions of dollars—all without making them jump through hoops or wait unreasonable lengths of time.
When you reach your payment threshold at Branded Surveys, you can cash out immediately, and your earnings will hit your bank account within a day or two. No long wait times, no disputes, and no hassles. You deserve to be fairly compensated for your time and effort!
The same goes for our gift card option. If you choose to get paid with a gift card, it will be sent to your email within one to two days so you can use it right away. We know of no other site that pays as fast as Branded.
What Rewards Can I Earn Doing Surveys?
Obviously, the best thing about completing online surveys is being rewarded, and at Branded, we have several cashout options:

Cash for Taking Surveys
Many of our users like to earn cash for their online work, so we offer Branded Pay (bPay) for those who want access to their money fast. It connects directly to your bank account, and funds are deposited once your withdrawal is approved. For users who prefer PayPal, we have that too.

Surveys for Gift Cards
If you would rather earn a gift card for taking surveys, you can pick from several options. Our most popular gift card redemptions are prepaid Visas and Amazon gift cards. However, we can also reward you with gift cards from over 100 cool places, including Airbnb, L.L. Bean, Old Navy, and many others.

Non-profit Donations for Taking Surveys
If you're feeling charitable, you can also use your earnings to support non-profits like Habitat for Humanity, the American Cancer Society, RED, and many other worthwhile organizations. We make giving easy.
Hey, Are You Still Reading This?
What are you waiting for? Hundreds of members are earning extra cash at this very moment, and you should be one of them. Sign up here and in ten minutes you will be making money online too! We can't wait to welcome you on the other side!