Working at home taking online surveys for money provides a new level of freedom. It allows you to work anytime you like, day or night, regardless of location. You are not tied to an office or a boss, and nobody is looking over your shoulder to rate your level of productivity.
There is no time clock to punch, and you come and go as you please. You don't have allotted break times and a lunch hour. Plus, you never need to deal with that sinking feeling in the pit of your stomach when you're running late again.
Factors like these make taking paid surveys one of the best money-making opportunities available online, as you likely already know. However, working as a freelancer still has some challenges. With a side-hustle like surveys, you get to be independent, but you also need to be self-motivated and know how to manage your time.
In this post, we will talk about some tips for creating the best work schedule when you are taking online surveys for money. But first, let's cover some basics.
What Are Paid Surveys?
If you're new to the world of paid surveys, you probably have a few questions. So before we dive into creating the best work schedule, let's briefly cover the ins and outs of online surveys.
Companies use paid online surveys to determine the next big product or service they will introduce to the market. If you are getting ready to unveil a new soft drink, for example, you want to be sure there will be a market for your beverage. Will it appeal to the masses? Will people like the flavor? What is the age of the average soft-drink consumer? How much are people willing to pay for the new drink?
These and other questions are answered through a process called market research. Gathering this data and information is done through online survey sites, which partner with market research firms to survey people like yourself.
How Much Can I Earn With Paid Surveys?
Most surveys pay between $.50 to $3.00 each. Will you get rich taking paid online surveys? Probably not. But they are a great way of earning a few bucks to help pay the bills, take a weekend away, or afford some necessities or little luxuries.
Most people who get paid to take surveys set a goal of how much they want to earn for the week and then set about accomplishing that goal. That is what this post is all about—setting up a schedule that will help you be the most productive with your paid survey work.
Are Paid Surveys Legit?
Absolutely! While it's true that there are some bad players in the survey industry, it's just as accurate to note there are some excellent, reputable firms where you can take legit surveys for money every day. It's easy! All you need to do is find the right survey site, sign up, and you are on your way.
Of course, finding the best site can be a challenge, but if you follow a few simple guidelines, it will be easier.
Look at Consumer Reviews for Survey Sites
Reviews from other users are one of the best ways of determining if a site is legit or not. For example, Branded Surveys has almost 40,000 reviews on Trustpilot and a rating of excellent. These are the kinds of numbers you should be looking for.
Avoid Sites That Charge Any Kind of Fee
Scammers steal your money and your identity through exclusive invitations to survey sites that promise huge payouts to their members. The only catch is you have to pay a membership fee to join. Don't fall for it! There are no vast payouts in the survey industry, and you will never get your membership fee back. This is simply a phishing scam designed to take your money and personal data.
Now that you know what's up with paid online surveys, let's talk more about how you can make the most money at home taking surveys.
Creating a Schedule for Taking Online Surveys
Make a List of Your Goals and Tasks for the Week
One downside of taking online surveys to make money and working for yourself is a lack of daily accountability. When you work for someone else, they are the ones who set your goals and provide the to-do lists for the day of the week. There are objectives to meet, and you are expected to meet them.
However, it's easy to get side-tracked and put your energy into other projects and tasks when you work at home. In fact, it's easy not to get anything done and wonder what you did all day! Having well-defined goals helps you stay on track. Just as a company has objectives for the day, you are now the CEO of your own survey business. 
Create your own daily objectives list based on how much you want to accomplish, and then determine how much time each survey will take. Although it can be hard to know the exact amount of time for some surveys, you can at least make a rough estimate and allocate a certain amount of time to each questionnaire. 
Make sure you have a quiet, distraction-free workplace and that you have everything you need within reach so that if you sit down to work on surveys, it is easy to do it without getting up every few minutes.
Take Breaks When You Need a Change of Scenery
Schedule 20 to 30 minutes of break time during your busy workday for a stroll. Sitting in front of a screen can be more taxing on your body and your eyesight than you might think. However, studies show that even a short walk can enhance cognitive function and productivity. 
A study carried out by Stanford researchers found that walking boosts creativity during and for some time after. The best place to take that walk break is outdoors in nature. Slow down and appreciate the trees and singing birds. It's the best way to reboot mentally.
Avoid Working on the Couch or Bed
Yes, we often talk about taking surveys anywhere you want—even in bed. And there are indeed times when you just want to chill on the couch and take a survey. But it's easy to get too comfy when working on the sofa or bed. You know that great feeling when you fall into bed at night after a long and productive session of work? It's a bit anticlimactic if you worked under the covers for the better part of the day.
Getting too comfortable has another downside—it's not great for your posture or your overall health. However, you can often reduce neck and backaches quickly with a suitable desk and chair setup. 
It's also essential to have a separation between work life and the time you spend relaxing. You may subconsciously slack off if you don't because you associate lounging in bed or on the couch with relaxing. Have a separate office or work area dedicated only to taking paid surveys.
Take Advantage of Tools That Reduce Interruptions
When you work at home taking surveys, distractions can eat away at your work time. Don't let minor interruptions like telemarketing calls and text messages derail you from your goals. Once you're distracted by an annoying telemarketing call, it's hard to get your thoughts back on track. 
Instead, put your phone on do-not-disturb, turn off notifications on your computer, and close other browsers. This way, you can focus solely on taking surveys. Of course, it's easier to slack off when you work at home, but you can control your work environment by removing distractions.
Another handy tip is to set an alarm for the amount of time you want to work on surveys. Try to get as much done as you can before the alarm goes off.
Ask Someone Else to Help You With Errands and Chores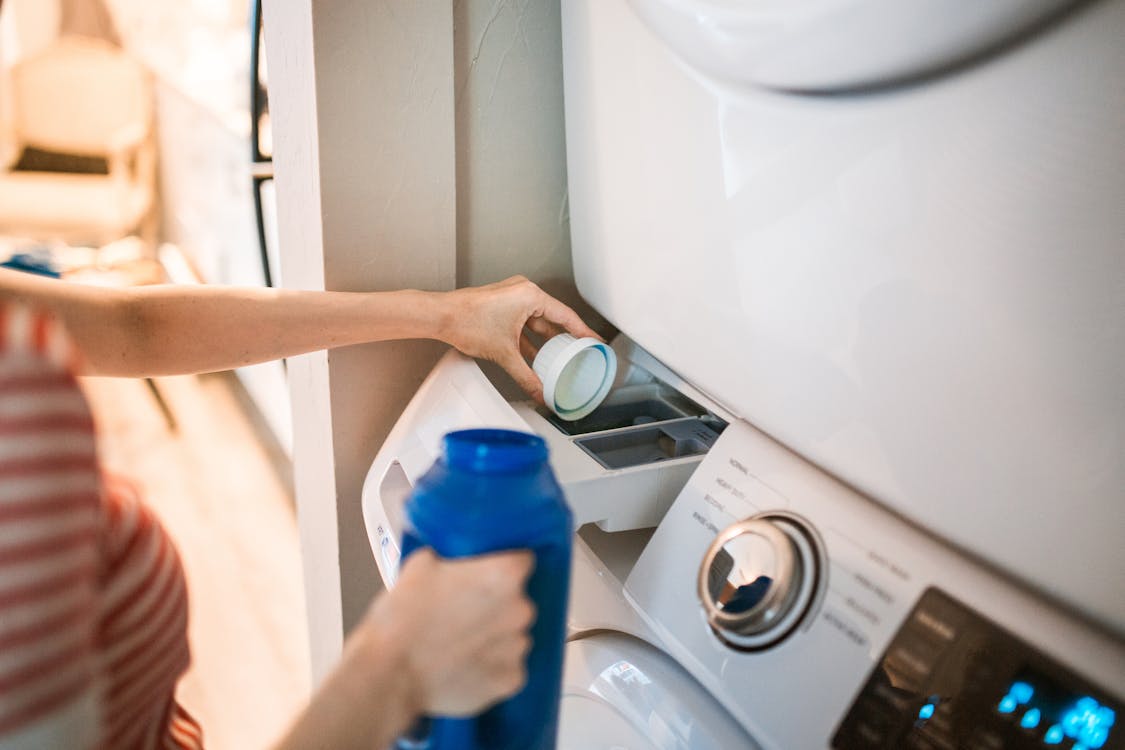 One way to multiply the amount of work you get done without working harder is to ask someone to help you. While they can't do your surveys for you, they can help lighten the load of some of the other tasks it takes to run a household. For example, you could ask your older child to do the laundry, prepare an easy snack for younger siblings, or tidy the house. Likewise, you could ask your spouse or partner to make dinner, get groceries, or pick up the kids from school.
Many people try to do everything on their own without realizing it doesn't always need to be that way. Delegating tasks and responsibilities to other family members is a perfectly acceptable thing to do. When everyone in the family cooperates, you all reap the benefits of the additional income you earn. Plus, you can even earn free gift cards for surveys. That's something the whole family can enjoy!
Avoid the Distraction of Social Media
It is important to avoid social media distractions when you are working on surveys. Just as you make sure your work area is somewhere you won't be interrupted by people coming in and out, It's also essential to have uninterrupted time every day from digital traffic.
To avoid unnecessary distractions, the best approach is to stick your phone in the drawer or cupboard. This will help you curb the temptation of checking your social media sites when you are taking surveys. It's also important to only use one specific email for survey-related activities. While working on surveys, don't answer personal emails, watch TV shows or read articles, and avoid hanging out on social media during work hours. Just focus on the task at hand. 
The Bottom Line
The benefits of working at home taking paid online surveys are many. Not only will you earn some extra cash, but you can also earn free gift cards for surveys. Plus, you can work when and where you want and control your own schedule and work environment. However, to stay productive and meet your goals, you need to devise a system. Follow the above tips, and you will be well on your way to making money by taking surveys.