Winter break is a much-needed respite from the rigorous coursework of the fall, and hopefully, you'll spend some time catching up with friends and family and chilling out for a few weeks. However, the new year will be upon us faster than you think, so amidst your holiday celebrations, you may want to consider preparing a little bit for the spring semester. That way, reality won't hit you too hard when classes resume.
Whether this is your final year at college or your first, you'll want to do your best. In this post, we offer some tips to help you lay the groundwork for whatever your spring semester has in store. 
Set up an Appointment With Your Academic Advisor
Your advisor is probably enjoying some well-deserved time off, too, but you can make sure you're first in line when classes roll around in January. Check your school's website to see if you can book an appointment as soon as your advisor has a slot available.
If you've already registered for your classes, great. But if you need to drop a class or make any last-minute swaps, your advisor can help. Plus, it's always good to go over where you're at concerning fulfilling all your requirements. This way, you won't be surprised by postponing graduation or taking summer classes to catch up. 
Wipe the Slate Clean
Maybe you didn't have such a great semester academically, personally, or both. It's time to let that stuff go. Regardless of how things went, a new year is upon us, and you have a chance for a fresh start. Leaving the past behind is a valuable skill you can draw on for the rest of your life. Master it, and you will always be focused on a bright future instead of brooding over past mistakes or shortcomings. 
Get Organized
The required texts and course syllabi have likely already been posted for many of your spring semester courses, and now is the time to look them over. Knowing what to expect in your upcoming classes can eliminate any anxiety and help you transition into the semester with ease. Plus, if you can get a head start on the readings, you will be a few steps ahead and leave yourself a little breathing room.
This is also the perfect time to do some decluttering. Sort through your backpack and your desk and throw out or recycle all the flyers, papers, and other junk you don't need, and stock up on any supplies you need to replenish. Go through your computer and delete folders and documents that are no longer relevant. And make sure you have a place to put all the new materials you will collect during the spring semester.
If you don't already have a planner, get one now. Whether you purchase a physical day planner or download a scheduling app on your phone, you need something to help you keep track of deadlines, projects, and appointments. This is one of the best ways to prepare for a successful spring semester.
Consider a Part-Time Job
If money is tight, this is also a great time to look for a part-time job. Provided you can fit your work in with your course schedule, even a few hours of employment each week can take some of the financial pressure off. You can use the money you earn to start paying off student loans, cover your living expenses, or save for something meaningful.
If you don't feel you can commit to an official job just yet, there are other ways to make some extra money in your spare time. You could do some online tutoring, sell your old textbooks, or take surveys for money. There are plenty of opportunities to put some spare cash in your pocket without the need for an ongoing commitment. 
Seek Out Internships
Recruiting for summer internships often starts during the spring semester, so it's an excellent time to begin preparing so you don't miss any opportunities. Make a list of companies you are interested in. Find out when (or if) they will be holding any information sessions on campus, and learn about what each internship entails. You can also get in a little interview practice during your break, so you will be on your game when the recruiting season starts. 
Get Ready for Cold Weather 
This tip applies to students who are going back to school in northern climates. Comfort can be an essential but oft-overlooked component of success. If you're cold and wet every time you trek across campus, it will be that much harder to stay motivated for those early morning classes. Make sure you have the right apparel. A warm jacket, hat, scarf, and gloves or mittens should do the trick. Don't forget about warm footwear either. A great pair of insulated boots are a godsend when temperatures dip below freezing and icy pathways make walking a challenge. 
While you're at it, you should think about your bedding, too. You need a good night's sleep to function well academically. If your dorm room or apartment is on the chilly side, consider picking up some flannel sheets and a cozy blanket or comforter. After Christmas sale prices on these items are typically the lowest of the year. Better yet, if you're reading this early enough, put it on your Christmas list. 
Focus on Wellness
A lack of sunlight can fuel depression, fatigue, and other unwanted feelings during the darker winter months. Not to mention that a little holiday overindulgence may have left you feeling more sluggish and unmotivated than usual. Now is the time set up or reestablish some healthy habits.
Many gyms are closed due to the coronavirus pandemic, but you can (and should) still get out and walk whenever possible. It may sound cliche, but fresh air and sunlight can do a world of good, as can adequate amounts of sleep. 
You don't need to embark on a complete overhaul of your diet, but you should be aware of what you're eating. If you've been mindlessly scarfing down Christmas cookies for the last few weeks, cutting back on sugar will probably be an appropriate place to start. Stay away from preservative-laden pre-packaged meals and look for fresh, simple options.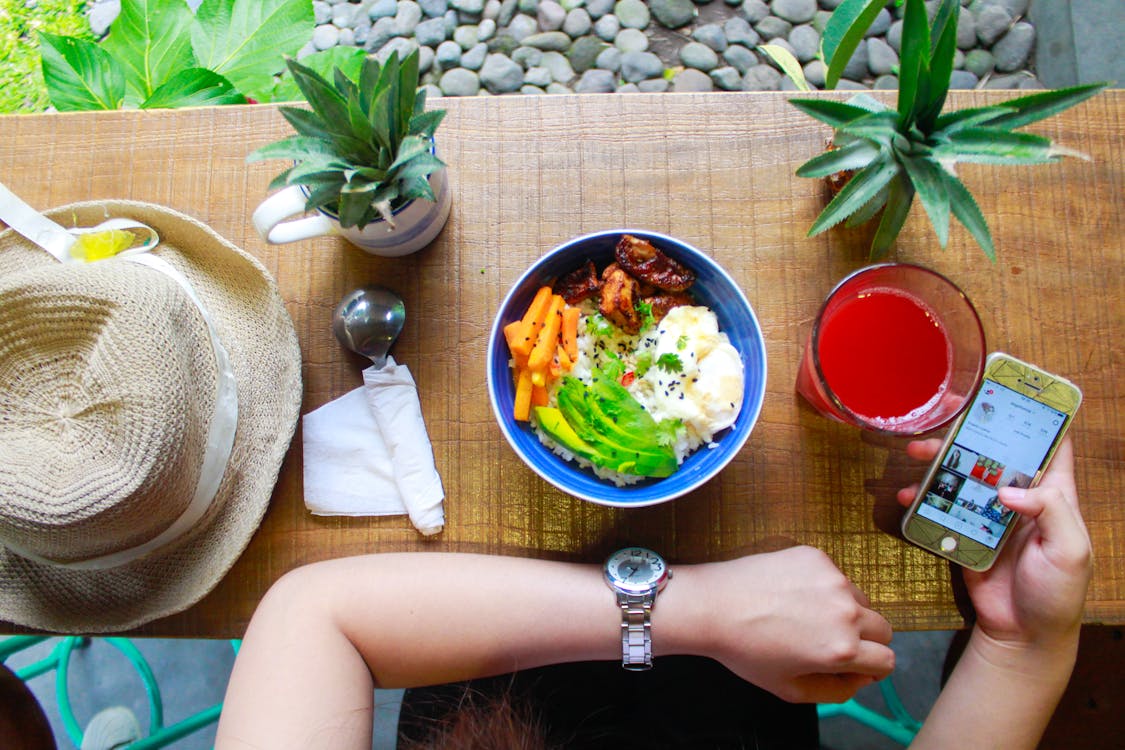 If you're not the healthy eating type, make a list of foods you enjoy and look for one or two that have some nutritional value. Maybe you're not big on fruits and veggies, but you really love berries. Try incorporating a berry smoothie into your day. If you find yourself munching on high-fat salty snacks, look for some crunchy alternatives like air-popped popcorn or pita chips and hummus. Whatever you do, make sure you actually like the foods you are incorporating into your diet, or you will never stick to the plan. 
Seek Out Something New
If you didn't get involved in a club or organization on campus last semester, perhaps you're ready this time around. All work and no play is not suitable for anyone.
Most campuses introduce all the school's organizations and clubs during a student involvement day in the fall semester. Still, in general, you can get a second chance to join in the spring, especially since that's when some students actually begin college. 
Set up Your Support Network
If you had a rough start to the academic year, perhaps you need a little extra support this spring. Many students do, and although asking for help is hard, it's perfectly normal to desire a connection with people you can trust. Think about who you can rely on to help you if you're having a particularly challenging day. This might be a favorite instructor, your parents, a counselor, or even a friend or two.
You may never need to call upon your support network, but it's reassuring to know they are there if you need encouragement or assistance throughout the term. Building a network of support goes both ways, too. Be sure to be there for others, as well. In these challenging times, connection is vital for everyone. If you're nervous about asking for help, don't be. Most people are flattered to offer a helping hand, and knowing you have this structure in place can set your mind at ease as you head into the second half of the year. 
Closing Thoughts
Your winter break is precisely that—a break from the academic rigors and pressure of college. So no matter what your plans are for the spring semester, you should spend time resting, relaxing, and recharging your batteries so you can function at your best when school resumes. But if you find yourself with some extra time, these tips can make transitioning to the semester ahead a much smoother experience.