If you've ever done a Google search on ways to make money at home, you've likely come across online surveys for money. These sites seem to dominate the first few pages of the "work at home" results, but can you actually get paid for your opinion? In this article, we'll take an unbiased look at online surveys, how they work, and whether or not they are worth your time.
What Are Paid Surveys?
Paid surveys are an important tool used in market research. When a company is considering unveiling a new product or service, they want to gather as much data as possible beforehand to determine if an idea will be profitable. The opinions of everyday consumers can help to gauge the marketability of a product and predict upcoming trends in an industry.
With so much competition in retail, this type of research is critical for a brand to get ahead of the game, and surveys are a great way to obtain the necessary information. 
However, gathering a qualified pool of consumers that fit a certain demographic is no easy task. Asking these same people to spend their valuable time filling out questionnaires is even harder. People are busy. Most of us don't have the motivation or enough hours in the day to fill out surveys. 
That's where the paid component comes in. Businesses discovered that people were more apt to sacrifice a few minutes to complete a survey if they offered a small financial incentive. As more and more companies began using this method of gathering information, a whole new industry—paid online surveys—was born. 
Can You Make Money With Paid Surveys?
The short answer is yes; you can definitely make money online with surveys. But is it worth your time? That all depends on your own preferences and circumstances. While some people might say the few extra dollars does not make much of an impact on the family budget, others might find that it means a great deal. For many folks, a little spare cash can mean the difference between a good day and a bad day.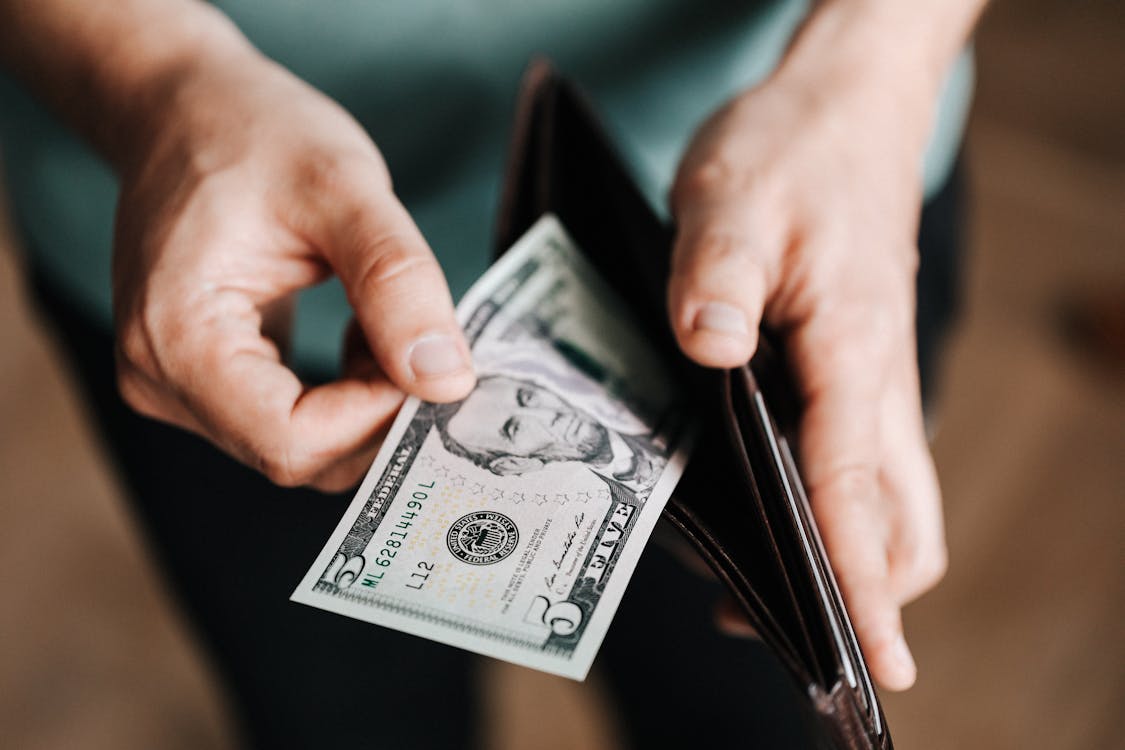 Will you get rich taking surveys? It's highly unlikely. And taking paid surveys is not something that will replace a full-time income, either. Surveys typically pay between $0.50 to $5.00 each—hardly enough for you to amass huge sums of money. However, when you participate consistently, you can easily earn a few extra dollars to help with household expenses, special occasions, or some extra savings. 
How To Get Started Taking Paid Online Surveys
One of the great things about taking surveys for money is that it's quick and easy to get started. In most cases, once you find a legitimate survey site, you can register and begin making money right away. Theoretically, you can finish reading this article, sign up at a reputable site, and start earning in the next few minutes. 
But how do you find the right survey site? Here's where it gets tricky. There are a lot of scammers out there and plenty of disreputable sites that don't actually pay. When you're searching for the best survey site, there are three primary things to look out for:
Don't Fall for Promises of Huge Earnings
When you first start searching for the best site for paid surveys, you'll notice that some companies claim you can make hundreds of dollars per survey. This is simply not true. Common sense will tell you that companies cannot stay afloat by paying out hundreds of dollars a day to multiple users. Furthermore, if these claims were true, everyone would quit their day jobs and join the paid survey business. It's just not sustainable. 
Never Pay To Play
Another way scammers take advantage of innocent people is to require a membership fee. Remember, you will never, ever need to pay a fee to join a legitimate survey company—not even a small amount. Legit survey sites pay their users for participating. It's not the other way around. If you come across a site that asks you for fees of any kind, move along to a survey company worthy of your time and effort. 
Real Reviews From Actual Users
Word-of-mouth is still one of the best ways of determining whether something is legit or not. Most trusted survey companies have a loyal following and real user reviews you can read before you decide to join. Branded Surveys, for example, has a TrustPilot rating of 4.3 (considered excellent) and over 30,000 reviews from real users. This is the type of site you want to join if you're looking to get paid for doing surveys. 
Survey Payout Options
When seeking out the best survey site to join, you'll also want to check the different payout options available. After all, if you're going to put time and effort into doing surveys, you want to make sure you're paid correctly, right? Finding a site that offers several ways to cash out your earnings is probably your best bet since it gives you the most options.
The best survey sites pay instantly through PayPal or another trusted digital payment processor. You can also opt for a site that allows you to accumulate points toward gift cards. Answering surveys for gift cards is almost as good as cash and can help you afford some of the little extras in life. Sites like Branded Surveys offer users all three cashout methods, allowing you to choose exactly how you want to be paid. 
How To Make the Most Money From Surveys
If you want to make any substantial money from paid surveys, here are a few tips:
Answer all your profile questions thoroughly.

This will help the company match you with all the surveys available for you. Plus, it will eliminate the potential of getting disqualified if you don't meet the specific demographic. 

Be honest.

Fraud is a big problem in this industry, and most companies have sophisticated software to detect when users are trying to circumvent the system. Answer each question honestly and thoughtfully using your real information. This will ensure you don't get flagged for cheating and lose your hard-earned cash.

Check your dashboard and email regularly.

The best way to accumulate earnings by taking paid online surveys is to be consistent. You don't need to spend hours a day filling out questionnaires. Instead, check your email and the site daily for new survey opportunities. Often, there is a limit on the number of people who can participate, so be sure to get in quickly.
Closing Thoughts
Can you really make some extra money with paid online surveys? Absolutely!  Taking surveys for cash can be a fun little side hustle you can do practically anywhere or anytime. Since you can complete them on your phone, tablet, or computer, you can work on them in between other activities like commuting, waiting for appointments, or during your lunch break. Not only will you play a part in shaping the future of goods and services in the marketplace, but you will be doing your wallet a favor as well.