If You Want to Make the Most Money Taking Surveys Online, Keep These Tips in Mind:


Check back often for new surveys. Market researchers frequently have specific quotas they need to meet when it comes to the number of participants for a paid survey. Some survey opportunities only need a select number of survey-takers, and these opportunities can go fast. Logging in to the site often will ensure you get a chance to complete tasks before the quota has been met. In other words, try to beat the crowd.


Take as many paid surveys as possible. If you don't qualify for a particular survey, try again with something else. The more surveys you take, the more you will earn.


Keep your profile up to date so our Survey Matching Engine can pair you with the most relevant opportunities.


Log in every day and take the daily poll.


Try to take enough surveys to qualify for Branded Elite, which will reward you with extra weekly bonus points.
What Are the Highest Paying Online Survey Sites?
Branded Surveys is certainly not the only paid survey site available, but we are undoubtedly one of the best and highest paying survey sites online. While the amount of money you can make taking surveys depends upon several factors, the highest paying surveys typically take the longest to complete.
Surveys designed for a highly targeted audience often pay more than more general surveys. For example, a market research firm may be looking for families with two or more German shepherds, those who have traveled to Alaska in the past six months, or someone with stage 2 breast cancer. These are a few examples of surveys intended for a select group of participants. Surveys like this can pay up to $20.
When searching for the highest paying online survey sites, you should also factor in the number of survey opportunities available. Branded is comprehensive, offering some of the most surveys available at any given time, which means more chances for you to earn cash online. Plus, unlike some high-paying survey companies who only offer gift cards as payment, Branded offers fast cash payouts.
If you want to make the most money possible completing surveys, your best strategy is to be honest and factual while completing as many surveys as possible. Regardless of the payout threshold, even small amounts add up over time. Most surveys at Branded pay between $1-$3, although we occasionally have opportunities for much higher earnings.
When Is the Best Time to Complete Surveys for Cash?
You can participate any time you want! Taking surveys is a great side hustle because it can be done at any time of the day or night. You can work on the surveys in your spare time, scheduling a particular time to complete them, or squeeze them into your current schedule when you have a few minutes.
Our members love the flexibility of getting paid for their input at a time that is convenient for them. And while it won't replace your day job, you can still earn a significant amount of money doing it as a side gig or hobby. Many people find it a relaxing diversion. But unlike playing a game on your phone (where there are no tangible rewards), this pastime actually puts money or gift cards in your pocket.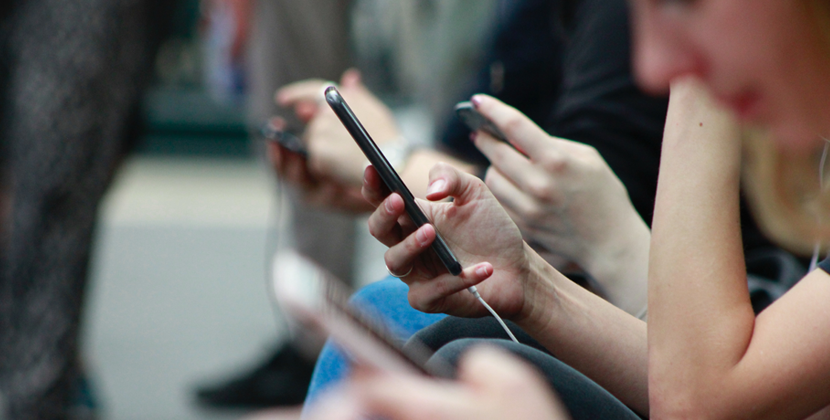 A Survey Site That Pays You Instantly!
We've noticed that participants of other programs sometimes have issues with getting paid for completing surveys. That won't happen to you at Branded Surveys. We believe that getting paid for your hard work shouldn't be a nuisance. We've been around for nearly a decade and have paid our members over millions of dollars—all without making them jump through hoops or wait unreasonable lengths of time.
When you reach your payment threshold at Branded Surveys, you can cash out immediately, and your earnings will hit your bank account within a day or two. No long wait times, no disputes, and no hassles. You deserve to be fairly compensated for your time and effort!
The same goes for our gift card option. If you choose to get paid with a gift card, it will be sent to your email within one to two days so you can use it right away. We know of no other site that pays as fast as Branded.
What Rewards Can I Earn Doing Surveys?
Obviously, the best thing about completing online surveys is being rewarded, and at Branded, we have several cashout options:

Cash for Taking Surveys
Many of our users like to earn cash for their online work, so we offer Branded Pay (bPay) for those who want access to their money fast. It connects directly to your bank account, and funds are deposited once your withdrawal is approved. For users who prefer PayPal, we have that too.

Surveys for Gift Cards
If you would rather earn a gift card for taking surveys, you can pick from several options. Our most popular gift card redemptions are prepaid Visas and Amazon gift cards. However, we can also reward you with gift cards from over 100 cool places, including Airbnb, L.L. Bean, Old Navy, and many others.

Non-profit Donations for Taking Surveys
If you're feeling charitable, you can also use your earnings to support non-profits like Habitat for Humanity, the American Cancer Society, RED, and many other worthwhile organizations. We make giving easy.