If you think investing your money in 2021 is only for the rich, you are missing out on an incredible opportunity to multiply your wealth. Most people say that the biggest obstacle holding them back from investing is that it's complicated or hard to understand, but the process is more straightforward than you might think.
Naturally, you want to learn to invest wisely so you can reduce the risk of your greatest fear – losing money. In this post, we'll cover some best practices for investing for beginners, followed by a list of simple tools to help you invest your money. Ready to get started? Read on.
Create Your Financial Plan
To be successful in investing, you must first have a sound financial plan based on your current financial status and future goals. Consider choosing your investment based on your existing investment knowledge and your time plan. Don't invest in a business or product that you don't understand. It's best if you write down your investment plan so that you can visit it frequently to determine whether you need to make any adjustments. 
Educate Yourself
Regardless of whether you have a high level of investment knowledge or you get advice from an investment professional, you've got to take the time to educate yourself on any investment opportunities you find. If you receive an investment opportunity from a company or individual, ask them questions, read their product brochures, visit their website, and do your research. 
Also, understand how the investment will make you money. Look at costs such as annual fees, setup and termination fees, redemption penalties, margin interest, and sales charges. Lastly, consider your investment risk and understand how the specific investment fits into your financial plan. 
Consult With an Investment Professional
Most people who are just starting out with investing don't have a financial advisor yet, and it may be quite some time before you need one. However, if you're making enough to start investing, it might be worth considering a consultation with a professional.
If you're shopping for an investment professional, conduct thorough research on them as well as their company to ensure you can trust them. To be on the safe side, only consider referrals from close family, friends, and acquaintances whose judgment you trust, as many con artists disguise themselves as investment experts.
If you already have an investment professional, let them in on your investment plan so that you can get expert feedback on risks and benefits that you should know. Also, ensure that you understand the scope of services the expert can offer you and the fees that come with their services.  
Invest Responsibly
Once you have an investment strategy in place, it's time to put your money to work. However, you should be careful when deciding how much money you'll put into the investment. As a rule of thumb, don't risk money you can't afford to lose. This rule protects you from going into debt while trying to grow your wealth. Ensure you can invest and still have enough money left for other personal bills and utilities. 
Once you've decided on the amount, you can risk, be confident in the investment, and take a minute to imagine all the possibilities ahead regarding your finances. You have not only invested with intention; you have made an informed decision.
Monitor Your Investments
You can't just sit back and relax after you invest; you must actively review each activity and bank account statement. Look out for any unauthorized activity and understand all the expenses involved with the investment. If applicable, meet regularly with your investment professional to monitor your account and adopt new investment recommendations. 
Where To Begin With Investing
The term fintech has been bandied around a lot lately, but there is a great deal of confusion over what it means to the ordinary consumer. In the financial industry, fintech typically refers to the intersection of finance and technology, and the trends it has created are already changing the world. 
That is fine for the financial industry, but you do not have to be a professional advisor to benefit from technology. All you need is a smartphone and the right apps.  Here are ten recommended financial and investing apps to help you get started:
Acorns 
Acorns is one of the most widely used fintech apps and one of the most respected. With the Acorns apps, shoppers round up their purchases and invest their spare change, and over time those nickels, dimes, and pennies can really add up.
Mint 
Mint was one of the original budgeting apps, and it is still a worthy addition to any smartphone. If you need help developing a budget or advice on building a better one, the Mint app can be a good choice.
Personal Capital 
If you save all your spare change and build a winning budget, you will hopefully have more wealth to invest. If you need extra cash to invest, consider taking surveys for money on your spare time and put your earnings into new investments. For wealth management, the Personal Capital app is the best of the bunch, with user-friendly features and valuable advice built right in.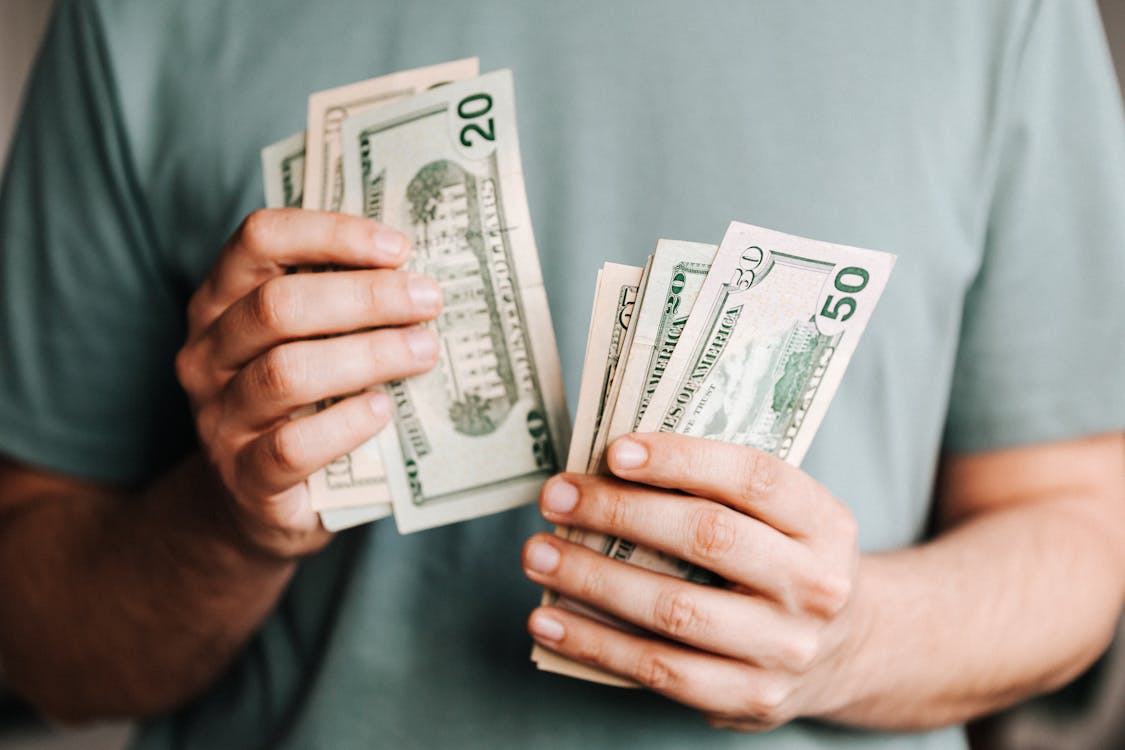 Clarity Money 
Canceling unused subscriptions is one of the best ways to free up money, but keeping track of those subscriptions is no easy task. That is why Clarity Money is such a perfect addition to your smartphone; this handy app tracks your subscriptions and lets you see exactly where your money is going.
Nerd Wallet
If you are young and new to investing, you probably have many questions, and the Nerd Wallet app has the answers you are looking for. Filled with timely advice and valuable tools, it's a must for any smartphone.
Chime 
The Chime app turns your smartphone into a bank, giving you all the convenience of mobile banking with none of the fees. Popular with the digital generation, Chime has been making inroads with millennials as well.
Robinhood 
With the Robinhood app, you can have a stockbroker in your pocket. This powerful app lets investors buy stock for free, and its low minimums and seamless interface have made it a real favorite.
Vault 
If you are part of the gig economy, the Vault app should be part of your retirement planning solution. Freelancers, self-employed individuals, and even those with side hustles can use Vault. Without access to a workplace 401(k), freelancers and gig workers are on the own, but Vault lets them automatically contribute to an IRA, SEP-IRA, or Roth IRA.
Stockpile 
The Stockpile app is a great way to buy stocks on the cheap. With this app, investors can purchase fractional shares, building up their portfolios over time. Stockpile users can even purchase gift cards, so they can pass on their love of investing to someone special.
Wealthfront 
If you are saving for college, the Wealthfront app is for you. This handy app uses machine learning and artificial intelligence to maximize college saving opportunities and reduce the high cost of higher education.
Closing Thoughts
Investing is not just for the wealthy anymore.  Today, it has a much lower barrier of entry, and anyone can get started with the right tools and know-how. There are plenty of services and companies making investment opportunities available for everyone, even those who are just starting out and have only a few dollars to work with.
The key is to educate yourself about best practices and then do some research around what is out there. Once you are comfortable, you can start slow and learn more as you go. Investing is the number one way to grow your wealth, and with so many ways for newcomers to get started, there's no reason not to begin now, rather than later.