Do you want to make money from your PC or Laptop? Have you tried paid surveys? You've seen the ads and read all about people making cash just for filling out simple online questionnaires, but what are they actually like? Can companies pay you in cold hard cash just for answering a few short questions using either of these two devices? 
What's really going on with paid surveys? And more importantly, what are the best paid survey sites for making extra money? In this article, we'll talk about legit survey opportunities and how you can rack up some extra dough and even score free gift cards.
What Are Paid Surveys?
Who doesn't love cash, right? Every day, market research companies offer people like you a chance to earn by completing online questionnaires. These surveys cover everything from shopping habits and opinions on new or revamped drinks, snacks, detergents, movies, and even financial products! The questionnaires can take anywhere from five minutes to half an hour, depending on the complexity of the answers.
You can take surveys using your phone, tablet, laptop, or PC anytime and anywhere it's convenient for you. Have a few minutes to spare between classes? Take a survey! Are you riding the bus or the train to work every morning? Make your commute count by earning some free gift cards from surveys. Not only is it a super-easy way to earn some spare cash, but it can also be a lot of fun!
Earn Money Online From Surveys
If you want to do online surveys for money, the first thing you need to do is find the right survey company to work with. There are many out there, but not all of them are the real deal. In fact, you've probably already run across a few scams over the years. Scammers have given the paid survey industry a bad name, when in fact, surveys are one of the easiest and simplest ways to make free money online.
Want to avoid the scam sites and sign up with a legitimate survey company? Here are some tips:
Avoid Signing up With Any Site That Promises Big Money
You are not going to get rich taking surveys, and anyone who tells you otherwise is lying. Instead, you can get paid to take surveys on the side and earn enough for a weekend away, a new game, some groceries, or whatever else you want to put your hard-earned dollars toward.
The amount you will earn for each questionnaire depends a lot on the company you register with. However, you can reasonably expect to earn between $0.50 to $3.00 for each completed survey. Now that doesn't seem like much, but it adds up fast! And considering that you were probably not earning anything during those few minutes anyhow, it's a total win for you!
Never Pay To Join a Survey Site
You've probably seen these scam sites that ask you for a membership fee and promise huge payouts if you join. Please don't fall for it. A legit survey site will never ask you for a fee to join. In fact, it will always be the other way around—sites will often give you a small sign-on bonus. 
This is simply a phishing scam designed to take your money and steal your personal information. You're smarter than that! Make your time and money work for you, not against you.
Check the Site's Credentials
Be careful when finding the right company to do surveys with. Find out all about them: where they're located, what their terms and conditions are like (privacy policy), what certifications or memberships in market research organizations they have, etc. You want to make sure that the organization is established and trustworthy and not a fly-by-night operation. 
Check the Reviews for Any Survey Site
If you find a site that looks promising, check the reviews with a third-party website like Trustpilot. Chances are, if it's a reputable survey company, it's a popular place, and other people will have good things to say about it. For example, Branded Surveys is one of the top online survey sites on the web, and they have over 36,000 reviews (and a rating of excellent) on Trustpilot. 
How To Get Paid To Take Surveys
So, you've found a place you can do legit surveys for money, and you're ready to make some cash. Great! What do you do now? 
Once you've checked the Survey Company's credentials and feel confident, then take that next step by becoming a participant in their panel. You'll need to sign up for this process and verify through your email. This can take anywhere from two to ten minutes, so make sure you have a little bit of time. 
Once you're signed up, you will want to fill out the requested information like your name, age, address, phone number, etc. You will probably also get some profile surveys to fill out as well. These initial surveys are designed to provide a little more information about you, also called demographics. Researchers will use this data to match you with the best survey opportunities for you, so make sure you fill them out thoroughly and honestly.
After you've completed the registration process and filled out your profile questionnaires, it's time to take some surveys! You will likely have a personal dashboard where you can choose from a list of available survey options. Simply pick something that looks interesting to you and complete the questionnaire. Usually, there will be a submission form at the end, so you know when you have finished. 
Branded Surveys Is Your Best Option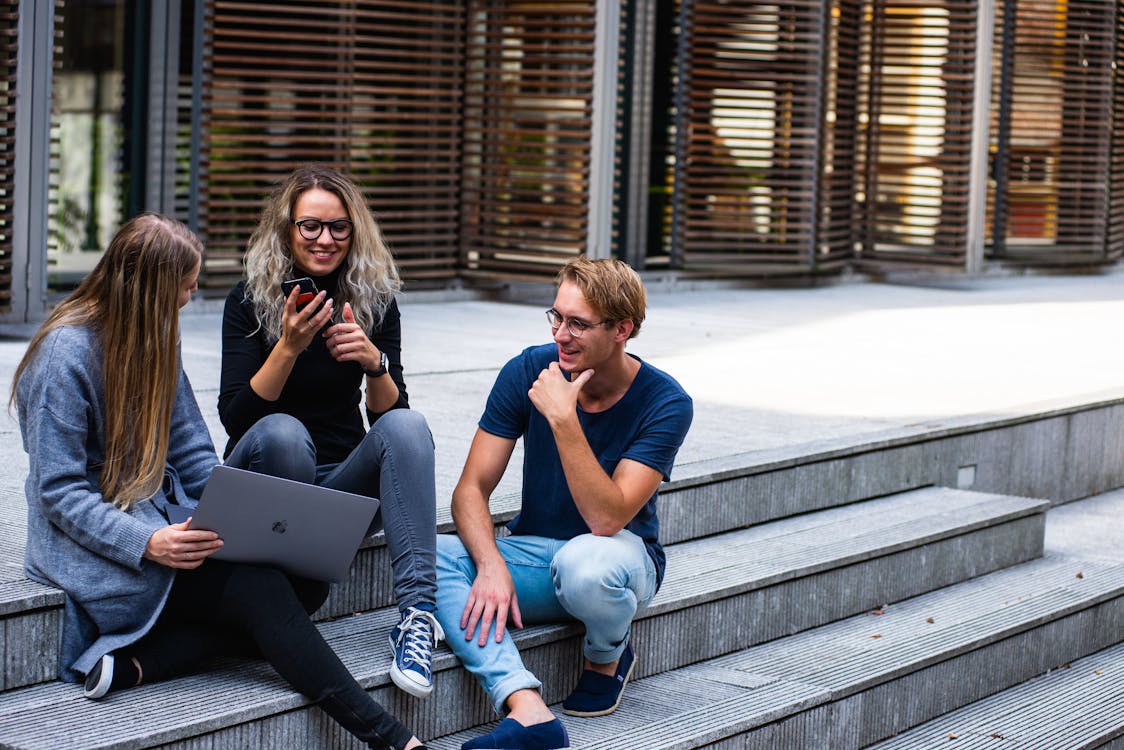 Want to know a secret? We may have discovered the top survey company on the market today—Branded Surveys. While there are a number of reputable sites to choose from, Branded is consistently rated excellent for its fast payouts, fun surveys, and easy-to-navigate user interface. 
One of the best things about Branded Surveys is the payout options. They offer their users several different types of compensation when it's time to cash out their earnings:
PayPal
Everyone loves PayPal. And if you don't have a PayPal account and want to use it to get paid for taking surveys, we highly recommend it. With PayPal, you can withdraw your cash directly from your account at any ATM, transfer your money to a bank account, or purchase things online.
Branded Pay
For those who do not have PayPal but still want to cash out their earnings to their bank account, there's Branded Pay. This secure, proprietary payment option was designed exclusively for the Branded Surveys community. Once you have it set up, you can cash out again and again through the platform.
Gift Cards
Maybe you prefer not to conduct any transactions online, or for whatever reason, you do not want a PayPal or Branded Pay account. Don't worry; Branded Surveys has a solution for you too! Trade your earnings dollar for dollar in gift cards. 
Worried you won't find a gift card that's right for you? Branded offers members dozens of gift cards from well-known retailers. You can take surveys for Amazon gift cards or choose movie theaters, restaurants, coffee shops, clothing stores, travel gift cards, and more. You can even cash out for a visa gift card and spend your earnings wherever you like!
Branded Offers High-Paying Surveys
Are you looking for a survey site that will pay you the most per questionnaire? Look no further than Branded Surveys for that too. They have been in business for many years and have developed a stellar reputation in the industry. Plus, they offer fast and reliable payouts, which is one of the most important things to look for.
Earn Even More Free Cash With Branded Elite
Branded rewards its valuable participants by offering a loyalty program called Branded Elite. Through the Branded Elite program, members can earn extra cash for completing surveys consecutively. The more you participate, the higher your earnings will rise. Plus, you can get points for quality as well—things like time, honesty, and being thorough with your answers. 
As a Branded Elite member, you'll have the chance to be on the daily leaderboard and be entered into daily, weekly, and monthly drawings. Plus, you will get a reward for every new person you refer who becomes an Elite member. 
The Bottom Line—Free Paid Surveys
Paid online surveys are one of the best kept secrets when it comes to making extra money online fast using your smartphone or computer. If you have a little spare time between errands, before work, or during your morning commute, what better way to use it than to earn some cash or gift cards?
Of course, you could be like everyone else and play a game or look at cat videos, or you could be secretly earning a few bucks to stash away for a rainy day. 
Brand Surveys is one of the best survey sites online. Thanks to years of experience, seamless navigation, and excellent payouts, they have become a popular place for anyone who wants to make money online. You won't be disappointed! If you are looking for a reputable and legit survey site, give Branded a try.