Imagine always having food that's: Cheap. Delicious. Healthy. Wouldn't it be a dream if every meal could be those 3 things? It turns out, with a little meal planning and list-making before the grocery store, you can. Here are cheap, easy meals that are under $5…and also delicious!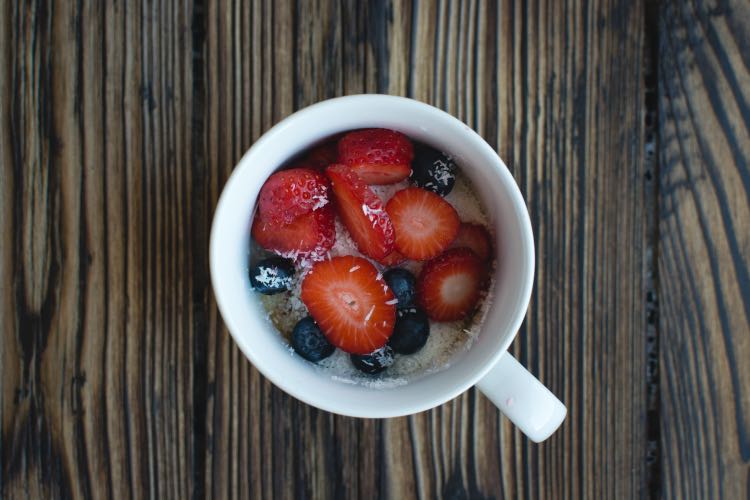 Cheap, Easy Breakfast Recipes
The morning can be a rushed, chaotic time. When we're trying to get ready and head out for the day, we often don't have 10 extra minutes to cook breakfast. So, in regards to breakfast, here are several cheap easy meals under $5 to help with that:
Freezer Pancakes
Pancakes are a great way to start the day, especially if they have blueberries or blackberries on top of them. Simply reheat them with this method of making freezer-friendly pancakes.
French Toast with Apple Butternut Squash Compote
The word compote makes this sound fancy, but it's a very simple, cheap breakfast recipe. Learn how to make french toast with apple butternut squash compote here.
Breakfast Bowls
Filling and nutritious, there's lots of cheap breakfast bowls. My latest favorite? Savory oatmeal with fried eggs on top. Find this savory oatmeal recipe and other breakfast bowls recipes at the Buzzfeed blog: 24 Delicious Breakfast Bowls That Will Warm You Up.
Peanut Butter Banana Toast
Toast, check. Peanut butter (or almond or cashew butter), check. Sliced banana, check. I like to also add cinnamon and honey on mine to really start the day off right.
Breakfast Cookies
These fiber-packed breakfast goods are a lot more healthy than a normal cookie. Simply make a batch of them on the weekend, and you'll have an easy morning meal every day that week. I love this recipe for blueberry coconut pecan breakfast cookies.
Avocado Toast
Hearty whole wheat toast and spread avocado on top. Your favorite seasonings, like chili flakes or salt and pepper on top. Yum. If you have time? A fried egg or two on top adds a solid amount of protein.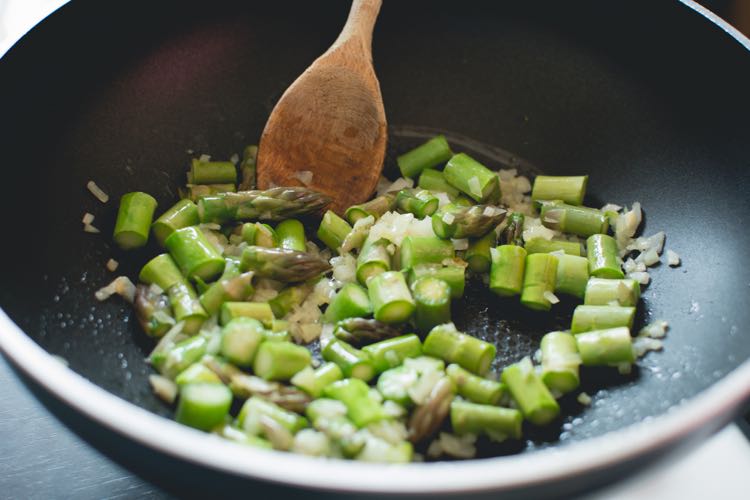 Easy Lunch Recipes
By bringing an inexpensive lunch, you save money and precious minutes going to a nearby restaurant. Cheap easy meals under $5 for lunch? Yes, please! 
Bagel Sandwich
Use a whole wheat bagel and your favorite sandwich toppings. I just started putting dill cream cheese and avocado on mine, sometimes adding turkey for extra protein. A delicious, cheap and healthy lunch.
Pasta Salad
Very easy to whip up the night before or make a big batch on the weekend for lunches to come. You just can't go wrong with an easy pasta salad with zesty Italian dressing.
Black Beans and Coconut Rice
Regular black beans and rice isn't too interesting. Throw coconut in there? Now that's something co-workers will be jealous of. Here's a great black beans and coconut recipe.
Chicken Fried Rice
Basic staples like rice, chicken, and vegetables are super cheap. Fry them together for a great meal with this recipe: Better Than Takeout Chicken Fried Rice. For an extra healthy version? Try out this ground turkey and quinoa stir fry.
Veggie-Packed Quesadillas
Sinfully cheesy, yet super healthy because of all the vegetables. Just make it the night before or the morning of. Then, stick it in the microwave at lunchtime. Here's a great vegetable, fajita style quesadilla recipe.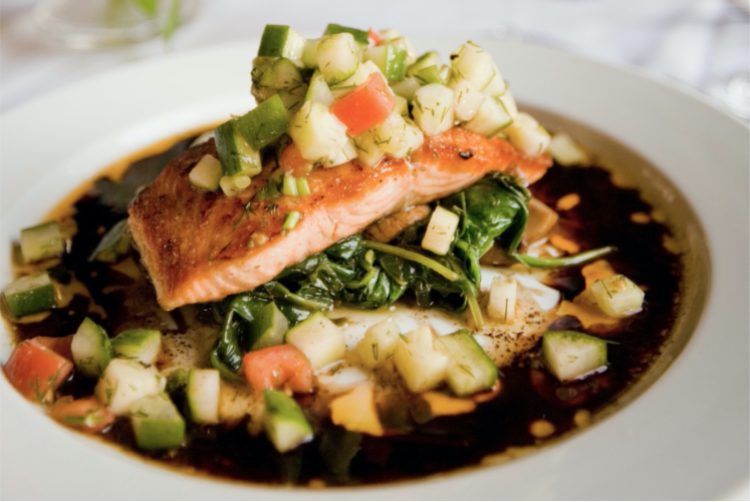 Fast, Cheap Dinner Ideas
When I get home from work or the gym, if I had the willpower to go after work!, I'm starving. That's why I like to come home knowing an easy meal I can make fast. Here are quick, easy dinners to make under $5.
Grilled Cheese & Tomato Soup
Either buy canned tomato soup or, if you want to take it to the next level, make a tomato soup in a crockpot. Just turn it on in the morning; it'll be ready when you get back.
Make a healthy grilled cheese to go with it, our kids will love, too, with recipes like this basil & mozzarella grilled cheese or this spinach and ricotta grilled cheese.
Barbecued Black Eyed Peas
Beans are super cheap, are very healthy and are a great source of protein & fiber. Here's an amazing recipe to make them with: Barbecued Black Eyed Peas.
Beef Pot Roast
This meat-heavy recipe is great on a chilly night. Warm yourself up with this beef pot roast.
Vegetarian Carbonara
For any family members or guests who are vegetarian, please them and meat-eaters with this Vegetarian Carbonara Recipe.
Warm Tofu with Spicy Garlic Sauce
It took me a long time to warm up to tofu. I truly wasn't a fan…until recipes like this: Korean Tofu Spicy Garlic Sauce.
Bean & Cheese Burritos
These are best for larger families or for when you're having company over. Roll up several, and bake them all at once. (Pick well-priced tortillas and ingredients? You could make burritos as cheap as 40 cents each!) Here's an easy bean burrito recipe.
Casseroles
Easy to do in bulk, cheap & delicious. There are so many good ones to choose from, like these 24 casual chicken casseroles and easy cheesy zucchini bake.
If you want to afford more luxurious meals, consider taking paid surveys for cash or earn Amazon gift cards to buy Amazon pantry staples!