We love our pets, and they love us. What we might love less is the amount of money pets cost because let's be real, pet needs are expensive. In 2015 in the United States alone, there was an estimated $60.59 billion spent on pet expenses.
That's a lot of money.
Luckily, there are several simple, easy ways to save money on pets — pet food and pet needs in particular. If you are interested in gift cards to your favorite pet retailers, you can earn gift cards with us.
Save Money on Pet Food

Never buy pet food full price; always get it in bulk or with a coupon. Either look to your local paper for coupons, go online to the pet food brand's website for discounts or order in bulk from companies like Amazon. If you want you can make extra money taking surveys to help out on buying pet food. 
Make Pet/Dog Treats at Home

It's super easy to make DIY treats in your own home and saves a sneaky amount of money. Check out these recipes for great DIY dog treats:

Chicken Biscuit Dog Treats
Homemade Sweet Potato Dog Chews
Three Ingredient Peanut Butter Banana Dog Treats
Get the Best Dog Proof Trash Cans

If you own a dog, you know how bad it is if they eat foods like chocolate or lethal material like glass. It means a trip to the vet that is not only unpleasant for you and your pet, it is expensive. Help prevent your pet from getting into the garbage by getting the best dog proof trash cans, such as:

The Brylanehome Country Kitchen Trash Bin (White Honey)
The Simplehuman Semi-Round Step Trash Can, Black Plastic, 50 L / 13 Gal
The Rubbermaid RM5F8201 Thirty Two Gallon Animal Stopper Trash Can in Olive-32 Gallon/121.1L Olive Color Trash Can Designed to Keep Animals Out
Skip the Dog Salon; Do Pet Grooming at Home

Fido may love his time at the dog spa, but pet groomers are expensive. By cutting that expense, even just once a month, you'll be shocked at how the savings add up.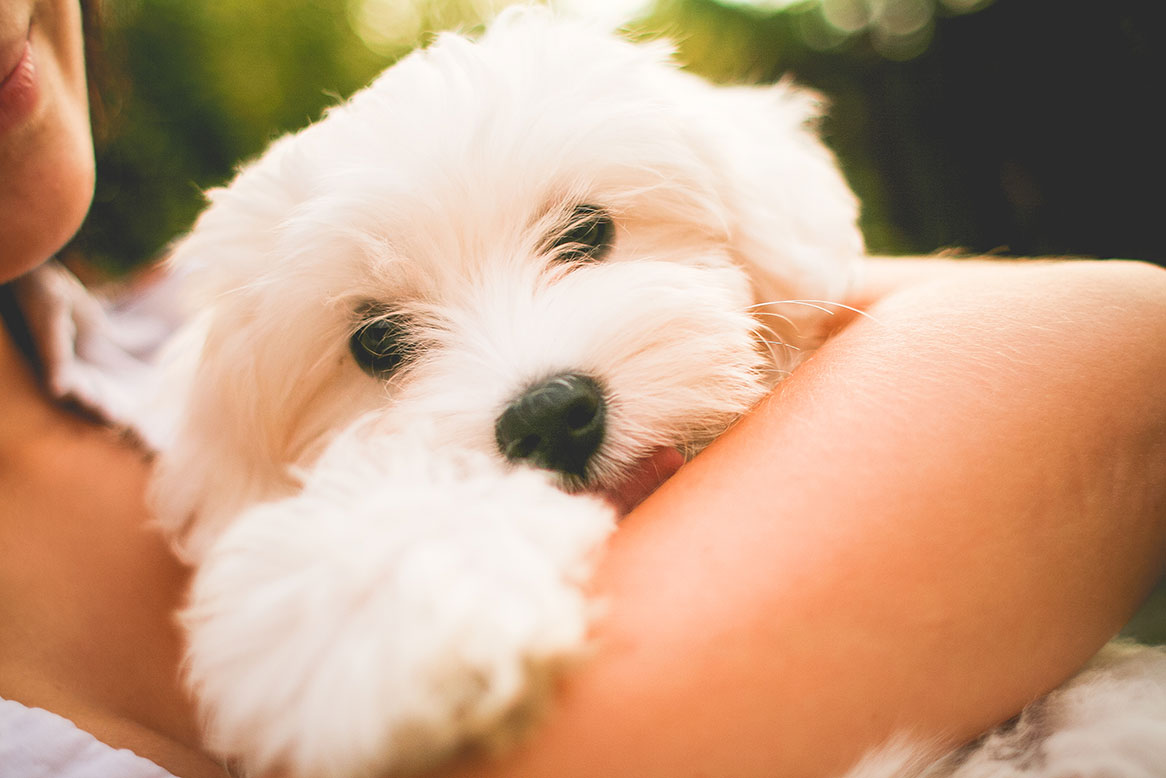 Photo Credit Goes to Viktor Hanacek of PicJumbo
On Anything You Can, Order Pet Needs Online or Wholesale

Whether your pet needs special vitamins, flea medicine or anything else, order as many pet needs and expenses as you can online if it's the cheapest option (which it usually is). Costco also has great deals in bulk, which is prime if you have more than one pet or dog to take care of!
When Possible, Save Money Training Pets at Home

Go to the local library and get out DVDs and books on dog training. Following its rules and advice, you may be able to train your dog without professional dog training.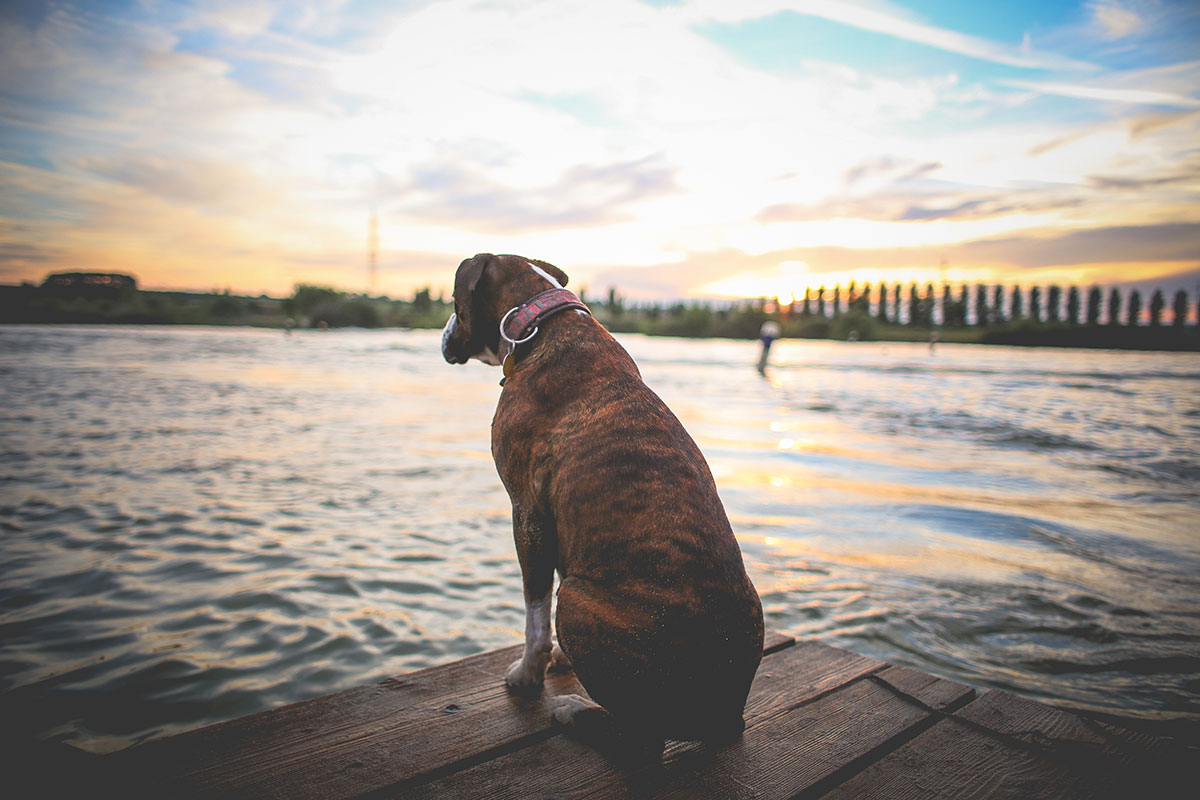 Photo Credit Goes to Viktor Hanacek of PicJumbo
Make Your Own Pet Bed (DIY Dog Bed Ideas Included)

There are a variety of methods to make a pet bed right at home! These are super easy to make:

DIY No Sew Dog Bed
14 Other Awesome DIY Dog Bed Ideas
Get Dog Chew Bones SUPER Cheap

You can save big on dog bones by going to the local butcher or meat department at your grocery store. Bring some money, maybe $5, $10 or $15 and ask how many dog-friendly bones you could buy with that, like the leftover beef marrow bones which are safe for dogs to eat. There's another plus here: chewing on such marrow bones actually helps with your dog's breath! (Learn how to get and pick out safe dog bones at this article.)
Make Homemade DIY Pet Toys

Pet toys can get wicked expensive. Some toys are so simple you could make them yourself at home and, hey, that's exactly what you should do to save money on pets. A Golden Retriever or Corgi will love a simple dog toy made from T-shirts (like this DIY T-shirt Toy) or plain tennis ball just as much as a fancy-schmancy toy that costs $25.
Get Your Dog Plenty of Exercise

When an animal gets more of the exercise he or she needs, the healthier they are – just like you and me! Make sure your dog is running and playing as much as it should be to keep those vet bills down. Plus, it's a great workout for you.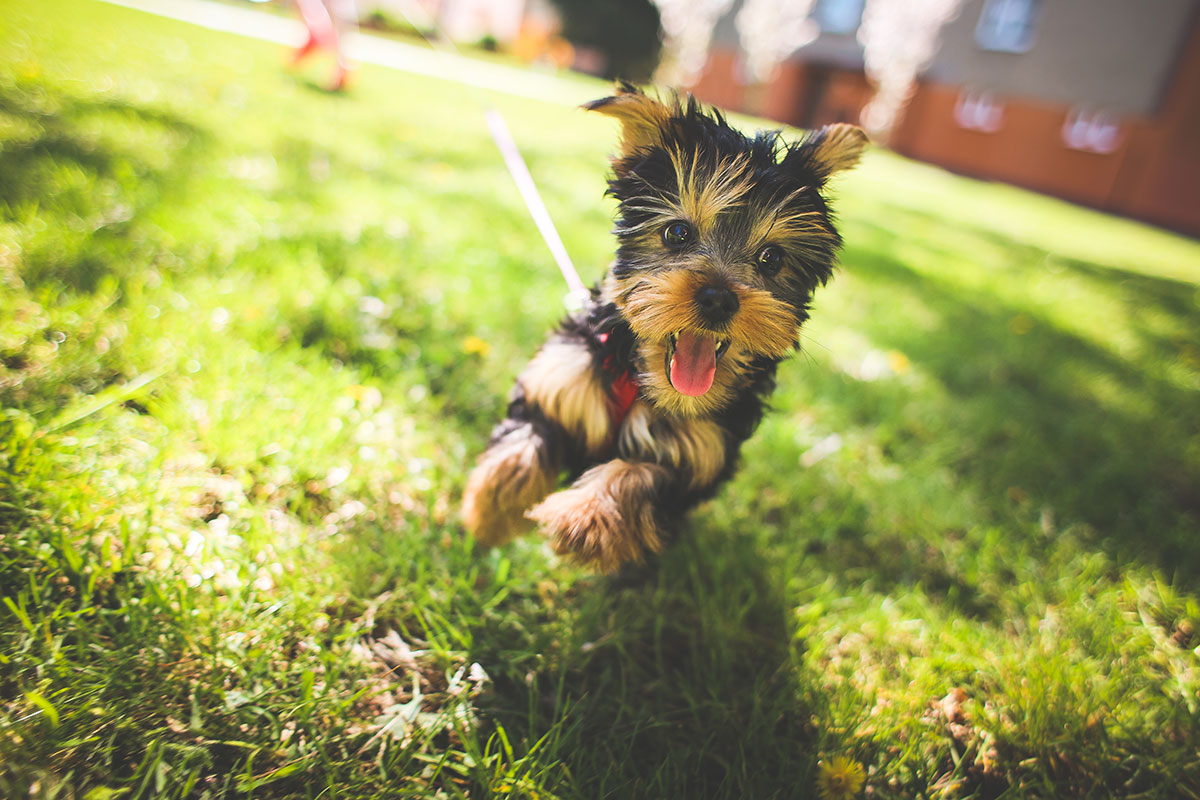 Photo Credit Goes to Viktor Hanacek of PicJumbo
Take Time to Research Vets and Their Prices

Like dog salons and pet foods, veterinarians vary in price. It might be tempting to go to the one nearest your home, but make sure to reach out to all the ones in the area. That way, you make sure to get the best deal.  
Adopt Pets, Don't Buy Pets

If you already have a pet(s) or are at your current limit, this one won't apply. However, if you're thinking about getting a pet, I strongly encourage pet adoption over purchase. Not only are you taking home an animal that may be euthanized if he or she doesn't get a home, it's WAY cheaper.