A quick Google search will reveal that thousands of people participate in online surveys. There are dozens of reputable paid survey sites and hundreds of articles about making money online by sharing your opinion. So what's the deal? Why do people flock to these sites? Can you actually make any money doing surveys? 
In this post, we'll share 15 top reasons for taking paid surveys that go beyond just making extra cash online. If you've ever wondered whether joining a survey site online is worth your time, read on to discover the answer. 
Are Online Surveys a Legitimate Money-Making Opportunity?
First, let's start with the first question most people ask: "Are online surveys legit?". To answer that, you need to understand why these sites operate in the first place.
Researchers and marketing firms need reliable data to help them make decisions that will impact them financially. When you have an idea for a new widget, you can manufacture 10,000 widgets and hope that people will want them, but if your shiny new item doesn't sell, you've wasted a lot of time and money. 
On the other hand, you could gather information beforehand about who is most likely to purchase your widget, the features they would expect, the price they would be willing to pay, and other important considerations. You could even drill down to more specific data such as your target audience's average age, gender, what part of the country they live in, or how many children they have. Information like this is pure gold to marketers, and they are willing to pay to obtain it.
Market research companies contract with survey sites to gather this data. The survey site then offers everyday consumers some type of reward or incentive for providing the information. So, yes, legit survey sites exist, and they play a valuable role in shaping the future of goods and services. 
Why Take Paid Surveys?
Let's take a look at some of the top reasons why consumers take the time to answer survey questions.
1. You Can Get Paid to Do Surveys
First and foremost, people usually join survey sites for the chance to make money. How much money? The amount of compensation varies considerably but typically falls between the $0.50 to $3.00 range per survey. Will it replace a full-time income or make you rich? Definitely not. However, many users make decent, consistent earnings that help pay bills, pay off debt, or save for something special. Yes, you really can take surveys for money.
2. You Can Take Surveys for Gift Cards
In addition to earning cold, hard cash, many survey sites offer their users the option of  taking surveys for gift cards instead. Gift cards are as good as cash for many people since they allow you to save for and purchase exactly what you need. The best survey sites offer a wide variety of options from large retailers like Amazon, Walmart, Target, and others. You can even earn free gift cards to gas stations, hotels, restaurants, coffee shops, and other businesses.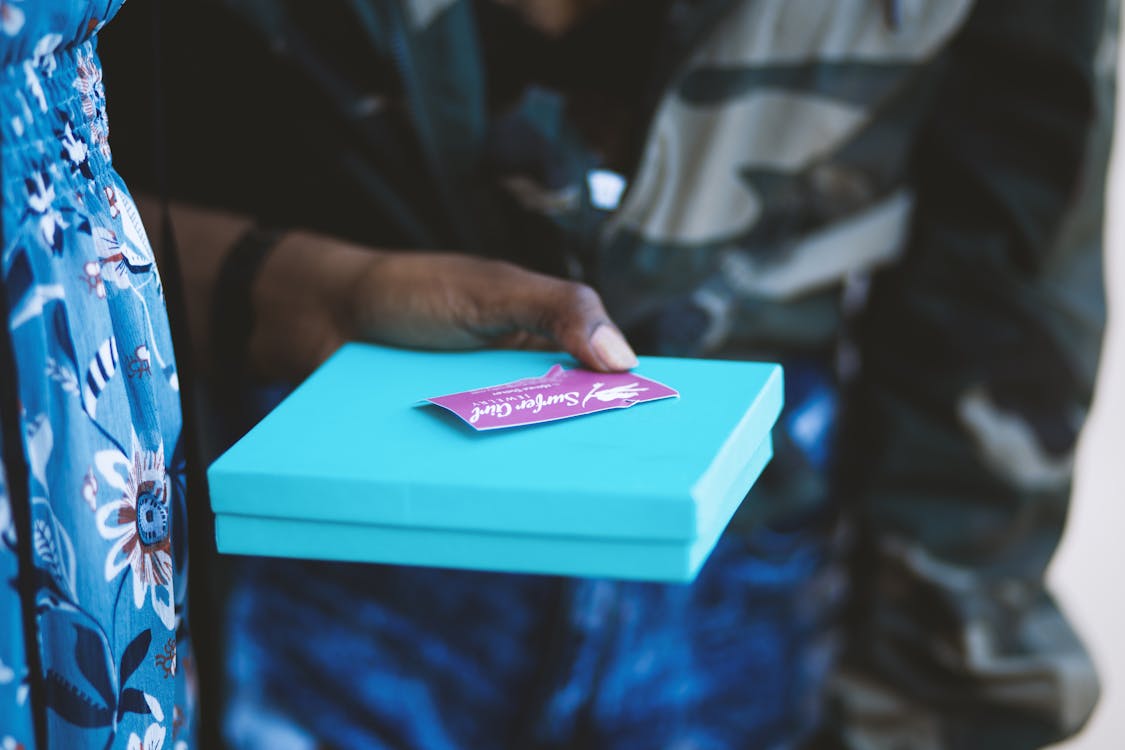 3. Online Paid Surveys Do Not Require Any Education
While you might be asked about your level of education when completing a questionnaire, there are no specific educational requirements to participate in survey sites. In fact, you don't even need a high school diploma. This makes surveys an attractive choice for those who have not yet completed school or gone on to college.
4. Survey Sites Do Not Require Special Skills
Along the same line as education, paid surveys do not require any advanced training or special skills. If you can navigate a website and have some basic computer knowledge, you can become a member. In many cases, you don't even need a computer. Lots of sites offer the chance to earn by completing surveys on your smartphone or tablet. 
5. Paid Online Surveys Are Free
This is an important consideration since not every online earning opportunity is completely free when you're starting out. With online surveys, there is no investment, and you will never have to pay a fee to participate. As a side note, beware of sites that require a membership fee. Legit survey sites will never charge their members. 
6. Online Surveys Can Be Done on Your Schedule
Earning extra money is not always as simple as just picking up a second job (or even a first). There are many reasons why a regular work schedule can be a struggle for some people. Maybe you have small children to care for, transportation issues, or other personal challenges. When taking surveys online, you're not dependent on someone else's schedule. You can set your own hours and work as much or as often as you like. You can also take a vacation or break whenever you want without fear of any negative consequences.
7. You Can Start Right Away With Legit Surveys for Money
Another great thing about taking surveys is you can start immediately. All you need to do is find a reputable and legit survey site, sign up, confirm your email, and you're in! In literally less than five minutes, you can be taking surveys and making money. There truly is no faster way of earning online.
8. Taking Online Surveys Is Easy
Sharing your opinions for cash is not hard. Most of the assignments you come across will be multiple choice. Some will ask you to scale your answers from one to ten after watching a video, reflecting on an advertisement, or reading a passage. Rest assured, you will not be asked to recall famous dates in history or put your algebra skills to the test!
9. Legit Survey Sites Pay Their Members Quickl
y
Once you've earned enough to cash out on your preferred survey site, you'll typically be paid within a day or two. This is quite different from the typical work model, where you have to wait a week, two weeks, or even a month to get paid. Fast payouts are one of the primary reasons that users keep coming back to paid survey sites. 
10. Surveys Can Be a Distraction From Everyday Stress
If you're prone to anxiety, obsessing, or fidgeting, completing a survey is a productive activity that engages the mind and can help distract you during unsettling times. Some people use meditation, mindfulness, or breathing exercises.  Think of taking surveys as another thing you can add to your wellness toolbox to turn to in times of stress. You may find that just the action of answering simple questions honestly can be part of a calming routine.
11. Surveys Are Convenient
Another reason people enjoy taking online surveys for money is the convenience. The nature of the work lends itself well to completing questionnaires during small chunks of time. That means you can answer surveys virtually anywhere at any time, provided you have internet access. Just put the kids down for a nap? Waiting for a friend to get out of work? Have a few minutes in between classes? Complete a survey or two during these downtimes and see how quickly (and painlessly) your efforts pay off.
12. Paid Surveys Can Alleviate Boredom
Many people find that surveys are a cool hobby that helps to eliminate boredom while also earning some cash. If you're just going to sit around with nothing to do anyhow, why not be making money for it? In this way, you actually master your boredom instead of the other way around.
13. Paid Surveys Are Interesting and Enjoyable
Ok, not every survey you take will be riveting, but very often, surveys focus on unique or unusual topics that might be of interest. At the very least, you may learn something new or discover a subject that piques your curiosity. While surveys vary widely depending on the brand or company sponsoring the project, you're likely to come across one or two of them now and then that you genuinely enjoy.
14. Surveys Can Be Relevant To Real Life 
Some respondents truly appreciate the chance to help influence decision-makers about things they care about. Perhaps you love cooking and have a deep appreciation for great cookware. Responding to a survey about a new type of frying pan will have relevance to you. Conversely, if fitness is your thing, answering a questionnaire about your exercise routines may be surprisingly meaningful.
15. Survey-Takers Are Part of a Community
When you participate in paid online surveys, you are not alone. You're part of a community of thousands of people with similar goals, interests, and aspirations. There are plenty of forums and social media pages for people who are interested in surveys, so it's a great way to make friends and avoid isolation.
Closing Thoughts on Why You Should Consider Paid Surveys
As you can see, while making money is the primary reason most people get involved with online survey sites, there are many other excellent reasons to give surveys a try. As long as you find a trusted site that will compensate you quickly and fairly for your opinion, you can have a long and happy relationship that is mutually beneficial and rewarding in more ways than one.