You've probably been told your whole life that if you want to get ahead and earn some extra money, you'll have to work hard. In this article, we'll let you in on a little-known secret: Making money doesn't need to be complicated. You don't need to spend hours slaving away at a second job or taking on so much overtime it keeps you away from home. Give yourself a break and try one or more of these tips for making extra money without all the extra effort.
1. Sell Your Stuff on Ebay
Yes, eBay is still alive and well in 2020, and it remains one of the best online resources for selling everything from your old Nirvana t-shirt to a set of china. Do you have clothes, toys, books, or household items sitting around collecting dust? Let the new year be your time to purge clutter and make some extra cash in the process.
2. Rent Out a Room
If you have some extra space in your house, you could be sitting on a passive earning opportunity without even realizing it. Depending on where you live, becoming an Airbnb host might be a lucrative pursuit. This is especially true if you live in a tourist destination or popular area. 
3. Pet Sitting
Plenty of pet owners are willing to pay top dollar for the right person to care for their pets when they go on vacation. You can drum up business as a pet sitter through craigslist, flyers, or on social media to get started, and word will spread. It's a rewarding gig for those who love animals. 
4. Make Easy Money by Taking Surveys
Those ads letting you know you can get paid for your opinion are not wrong. As long as you sign up with a reputable and legitimate survey site, you could make money with online surveys in the next few hours. Online surveys for cash are ideal for those who have a little time to spare and want to help influence brands and decisions.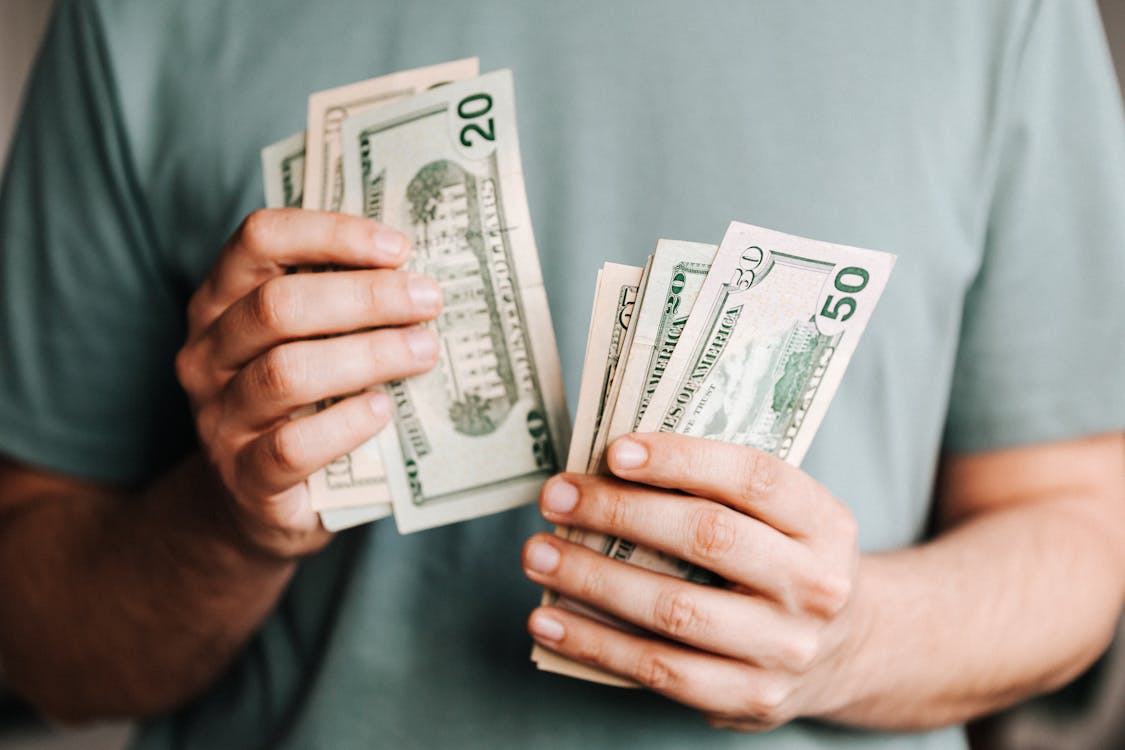 5. Sell Your Arts and Crafts on Etsy
Some people are just naturally artsy. If you've ever been told you should sell your creations, consider Etsy, an online marketplace for handmade items. Etsy sellers offer everything from paintings to jewelry, sometimes at a hefty price. If you put a little effort into making your listing stand out, you could become one of the thousands of sellers who make a living on the platform.
6. Make YouTube Videos
Serious YouTubers rake in the bucks by garnering massive amounts of page views for their videos. But even a beginner can make money. If you can manage 10k views a day, you can make an extra five thousand dollars a year. Naturally, it would be best if you did the legwork to post some engaging content, but it's all gravy once the initial setup is complete. 
7. Sell Your Photographs Online
Millions of blogs and websites depend on high-quality images to make their content stand out. Whether you or a budding or expert photographer, you can sell photos of just about anything on sites like Shutterstock and IStock Photo. You'll get paid every time someone downloads one of your pictures. What could be easier?
8. Create an App
If you're tech-savvy and into coding, why not try your hand at creating an app? If people like it, you could end up selling it on the app store or google play. You can also monetize an app by running ads inside it, a great way to generate passive income.
9. Sell Your Unwanted Books on Amazon
Did you even know Amazon would buy your old books? It turns out they will, and some are even worth quite a bit. Textbooks are one of the most in-demand products, but you can also make money from your unwanted book collection in any genre. You simply ship them off to Amazon and get a cut every time someone buys one. 
10. Use a Micro Investing App
Just because you know nothing about investing in the stock market doesn't mean you shouldn't. Micro investing platforms make investing simple by letting users deposit small amounts into an investment account. Typically, you link your debit card with an app like Acorns, Stash, or Robinhood. Every time you make a purchase, the price is rounded up a few cents, and the spare change is added to your account. It's a great way to build up some savings without even trying. 
11. Play Games and Stream Yourself on Twitch
It may seem nonsensical to some, but People will actually pay to watch other people play video games. In fact, Overwatch pro xQcOW has over four million followers and is the top-earning streamer on Twitch. His estimated earnings for 2020 are close to two million dollars. Your mother was wrong. You can make decent money playing video games.  
12. Sell Your Old Phones and Electronics for Cash
If you're getting a new phone, don't throw your old device in a drawer just yet. Wipe its history and resell it back to Apple or Best Buy for a gift card or trade-in value. If you would prefer cash, check with local pawn shops or use a service like EcoATM, where you can drop off your old phone and get paid cash in minutes.
13. Enter Contests and Sweepstakes
Believe it or not, entering contests and sweepstakes can be pretty lucrative, especially if you put a lot of time into it. There are dozens of sites on the web devoted to sweepstaking, and there is always some contest or other going on. If you make it a habit to participate, you could be earning cash, prizes, and more throughout the year, just by participating in a fun new hobby.
Closing Thoughts
Earning a little extra cash doesn't need to be complicated. There are tons of ways to go about it, and trying surveys for legit money or the other methods can't hurt. With a little creativity and ingenuity, you can probably develop your unique way of making money effortlessly.