Can't afford a summer vacation? You're not alone. Many Americans— especially in our current economy—are finding it difficult to afford to take their usual weeklong trips. Between rising prices of everything and transportation costs, many families are opting out of travel this year. It can be hard to beat inflation and still have a good time. 
However, you don't need to fly anywhere or pay for expensive hotels to get away from it all. Instead, you can have a "staycation" right where you live! New experiences don't need to be expensive, and you can make great memories at home. So, if you're feeling blue about not getting away this year, try one or more of these ideas to perk you up. 
Host Your Own Cooking Class
Whether it's just in your own home with your family or you invite some friends, hosting your own cooking class is one great way to have a "staycation" and make some new, unique memories. Pick a recipe you've always wanted to make, or try some new cuisine from a different country or culture. Alternatively, do a potluck and have everyone bring one course each for a huge feast. 
Have A Spa Night
This idea is beneficial for those who need a relaxing staycation at home after a long, exhausting week or month. Spa vacations (or even going to a day spa) can be extremely expensive, but having a spa night at home can be both soothing and affordable. Go to your local drugstore and pick up some face masks, manicure and pedicure supplies, and some bubbles for your bath. Then, kick back, relax, and read a good book on this healing staycation. 
Go To An Exercise Class
Typically, gyms will prompt you to purchase a full membership to take advantage of their classes. However, many gyms offer group fitness classes with an option to pay for one or two class sessions at a time. This way, you don't have to commit to a full-priced membership to make fun new memories and get your sweat on. Additionally, if you have a local community center, check the schedule and see if there are any cheap dance classes or yoga classes you can join. 
Take A Day-Trip
This idea is one of the more expensive on the list, especially if you consider rising gas prices right now, But sometimes you really need a total change of scenery. In this case, a day trip is great when you can't have a full-blown vacation. You don't have to go far; just find a nearby spot you have never visited and start exploring! Walk around, visit local shops and restaurants, or check out the area's natural beauty. Then, come home at night, so you don't need to pay for a hotel!
Go Camping in Your Yard
Camping is a blast, but unless you are camping on a budget, it can also be expensive, considering all the gear and the nightly cost of traditional campgrounds. With camping, you typically need to buy things like flashlights, warm clothes, blankets, and more to get everything you'll need to camp. Instead of renting a campsite, try camping in your backyard. Simple two-person tents are cheap, or you could borrow one from a friend. And if you don't have gear, no program. Just bring some old pillows and blankets from the house. 
Curate A "Film Festival"
If you're a movie lover, you have probably always wanted to attend a film festival screening in a big city to see a showcase of many new movies. However, you can do this in your own home as well! Choose a franchise, such as Harry Potter or Star Wars. Or pick a handful of new movies you've wanted to watch and screen them back to back (alongside some snacks, of course). 
See A Local Performance 
If you live in a major city or are close to one, there's a good chance there is a local concert, dance performance, or play happening pretty much every weekend. Usually, to find these things, you just need to look at the "events" section on Facebook or local postings around town. Another great idea is to visit your city's chamber of commerce, where you should be able to pick up some flyers or brochures advertising events in your area. 
Take An Art Class
Like the last tip, you will likely have to seek out events like art classes if you want to find them locally. However, many artists will offer classes from their studios or local community centers for introductory painting, sculpting, or digital design lessons. In addition, nearby colleges or universities often offer workshops or one-day classes in fine arts.
Swap Houses
One unique and exciting way to have a staycation is to swap houses with a friend or family member for the night or weekend! Obviously, you'll need to have a lot of trust in the person you trade places with, but doing this can allow you to feel like you're staying in a hotel or Airbnb without having to shell out any cash. Use each other's kitchens, sleep in each other's guest rooms, and make it fun! It can be incredibly refreshing to get out of the house, even if it's just a few streets over. 
Volunteer
While volunteering might not be what you typically think of as a staycation, it is gratifying to give back to others in your community. For example, serve meals at a soup kitchen, help a local sustainability organization, or volunteer with youth at your community center. Giving back to your community is one of the best ways to be an upstanding citizen. Plus, your community will be better off because of it!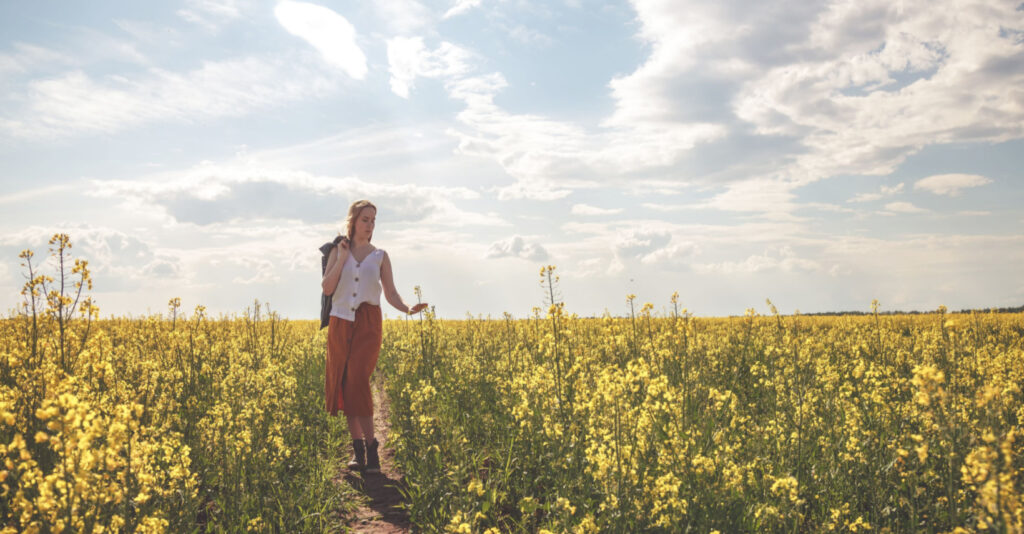 See The Outdoors 
If you don't live in a major metropolitan area, one excellent staycation idea is to take a couple of days to get out and explore the nature around you. Walk down a long hiking trail, swim in a local lake, or do some stargazing in a field. Wherever you are, there is undoubtedly some form of natural scenery you can explore. Additionally, you can get some exercise along the way!
Go To A Local Sports Game
It's likely that no matter where you are, there is either a major professional sporting team or a local college or university sports team nearby! So whether you live next to a small local college or a massive NFL stadium, going to a local sports game allows you to see the sights of your city while rooting for a team that matters to you! So get a beer and a hot dog, sit in the stands, and cheer on your local players. Ideally, your staycation will be even better if they win!
New Experiences Don't Need To Be Expensive
Having a staycation is all about making new memories and having new experiences without blowing your budget. Sure it's fun to take your children or significant other on a massive, expensive vacation. However, the most essential part of a vacation is relaxing together! So if this isn't a good year for you to go away, try a few of the tips on our list and do some things to make the summer of 2022 memorable.